Talking RL: My predictions for new Super League season
If you really are only as good as your last game, Super League can restart with some confidence tonight.
Friday, 26th March 2021, 9:42 am
Updated
Friday, 26th March 2021, 9:44 am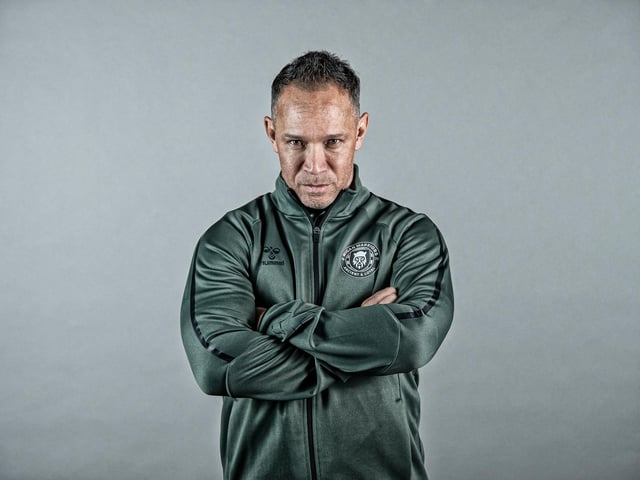 Adrian Lam is set to start his third season in charge
Nearly four months after a Grand Final featuring the craziest of finishes – to the craziest of years – the wait is over.
Salford and St Helens get the new campaign underway at Leeds, followed by Wigan and newcomers Leigh Centurions.
Fans aren't yet back, but it'll still be good to be back. And I'm genuinely excited about the season ahead.
Against a backdrop of uncertainty around several key issues – the game's administration, the broadcast deal, the return of fans – you can rely on the players to serve up plenty of entertainment.
The longer pre-season and later start to this Super League may even lift the standard up a notch, no mudbaths this time, and there is plenty of intrigue as to how sides will get on, especially those with big-name recruits.
In Greg Inglis, Warrington have the biggest name of them all – will it finally be their year?
Will Ian Watson's appointment at Huddersfield transform them into dark horses, will Leeds and Salford continue to improve?
And will newcomers Leigh be the whipping boys some are predicting?
So many questions, so many subplots – and so much uncertainty.
Which makes predicting who will finish what one of those potential 'egg on face' annual exercises, but I'll do it anyway.
For what it's worth, I think Wigan and St Helens will lead the way.
The derby rivals proved last year they were a step ahead. Saints are a formidable side and yet by the end of last year, Wigan had proved they had risen to that bar.
They've both recruited well and – crucially – when the fixtures come thick 'n fast in mid-season, they both have a talent pool of juniors to call on.
Adrian Lam's outfit could be forgiven if they're not firing on all cylinders at first, as he patiently waits to drip-feed his unavailable stars into the side.
A lot has been made of their absentees early on, but it's worth pointing out that firstly, four of them will be back soon, and secondly, if youngsters like Umyla Hanley are going to get experience, surely it's better early on against Leigh and Wakefield, no?
Injuries will bite at some point, these squad players will be called on. Yes, I was surprised Chris Hankinson was allowed to leave on loan to London, but how many times have we seen the youngsters step up and catch the eye? And I've no doubt that, at full-strength, Wigan have a real attacking arsenal.
Lam admits he may have to redefine positions to accommodate the likes of Bevan French and Jai Field in the same side with Jackson Hastings and new captain Thomas Leuluai... as well as quality three-quarters like Dom Manfredi, Oliver Gildart, Zak Hardaker and Liam Marshall.
And up front, there are props with contrasting styles and strengths, and the competition for places should drive standards high, while backrowers Willie Isa, Liam Farrell and the returning John Bateman are among the best in the competition.
Super League reverts to a top six play-offs format this year and, while I think Wigan and Saints will be jostling for the top-two spots, a handful of sides will be battling for the other places. Warrington should lead the way with Inglis added to a strong squad. Some people have suggested they had a poor season last year, but that isn't the case.
They finished two points behind Wigan and Saints, having played a game less, to secure third spot under the 'win percentage' model and they also boasted the second best defence in the competition.
A lot of the talk about Hull FC centres on halfback recruit Josh Reynolds, but I'm as intrigued to see whether new coach Brett Hodgson – a champion full-back in his day – can get the best out of maverick Jake Connor.
Huddersfield should also have enough strength and strike to be a play-off contender, given the recruitment drive led by new coach Watson.
Leeds may make up the top six despite their early injury worries and uncertainty over how quickly Kyle Eastmond will readjust to league... but Castleford, Catalans and Salford will want to have something to say about that.
The Dragons went above and beyond when last season restarted, but their late return to pre-season and other Covid-related issues – travel, no partisan home crowd – give me reservations about their prospects.
Hull KR have been tipped by some for the drop, but high-calibre signings Brad Takairangi and Albert Vete makes me think they'll do better than that. They also have Leeds prop Muizz Mustapha on loan (I saw an academy game a couple of years ago, and I swear the ground shook when he collided with Liam Byrne!).
Which leaves Wakefield and Leigh, who I imagine will be battling to avoid finishing bottom.
I don't think the Centurions will be bad, just as London weren't in 2019, but whether they have enough to avoid relegation remains to be seen.
But sport's unpredictability is one of its strengths, and I can't wait to see it all unfold... hopefully, with fans back in venues sooner rather than later.