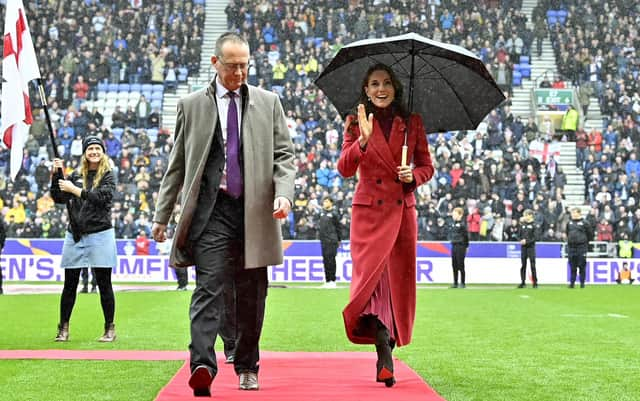 The best of 2022- GALLERY: The Princess of Wales visits the DW Stadium for England's Rugby League World Cup quarter-final
As 2022 comes to a close, Wigan Today takes a look back on some of the best moments from the last 12 months.
Published 30th Dec 2022, 04:55 BST
At the beginning of November, the Princess of Wales was in attendance at the DW Stadium for England Men's quarter-final victory over Papua New Guinea in the Rugby League World Cup.
Meanwhile, earlier in the day England Women overcame Canada in their second game of the group stages.
Here are some of the best pictures from the game:
Here are some of the best pictures from the game: