Wigan Warriors' Liam Marshall discusses the importance of generating more exposure for rugby league
Wigan Warriors' Liam Marshall says rugby league needs to seize the limelight in what is a crucial time for the sport.
Published 13th Mar 2023, 16:00 BST

- 2 min read
Updated 13th Mar 2023, 16:24 BST
Meanwhile, the sport also has a new strategic partner that has made a number of recommendations to take things to the next level.
"It's all good, with IMG, and the competition between Sky and Channel 4," Marshall said.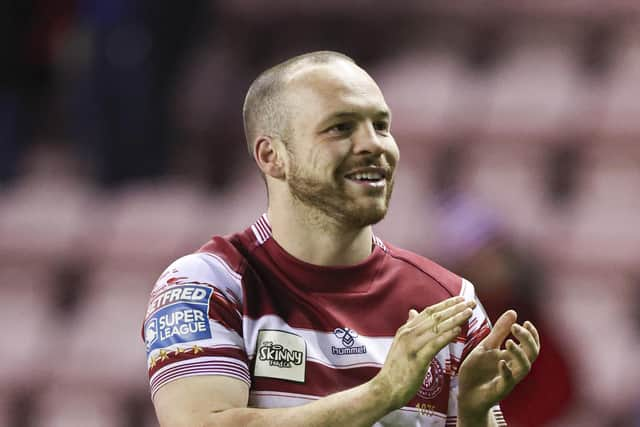 "In the last six months we've had a World Cup so hopefully rugby league has made some foundations that it can improve on to push the game out there.
"When people watch it for the first time or come back to it after a while, they are shocked by how good of a product we have on the field.
"If we can get that out to more people and expose it to a bigger audience then it'll be great for everyone.
"Like I said, we've got the foundations for that, we just need to keep producing on the field as a competition, and then it will get bigger and bigger, which would be great for everyone.
"There was a massive buzz around the World Cup with men's, women's and wheelchair competitions.
"People were talking about it, which was good to see.
"We need to push on and seize this advantage, because we've got this limelight.
"People are shocked by how athletic the lads are and what they can do out there. They're in every game so we need to get it out there.
"It might be the diving finishes or the big tackles, it's just about getting it out there.
"The product will always be great, it's as good as it gets, but I feel like we can push it out a bit more and get new people invested.
"Hopefully having Channel 4 along with Sky will get more eyes on the game to appreciate what we do as athletes.
"We need to step on people's toes and force them to watch it."