Wigan Warriors made a loss of £885k last year
Wigan Warriors reported a loss of £885,000 last year.
Tuesday, 8th December 2020, 12:52 pm
Updated
Tuesday, 8th December 2020, 12:54 pm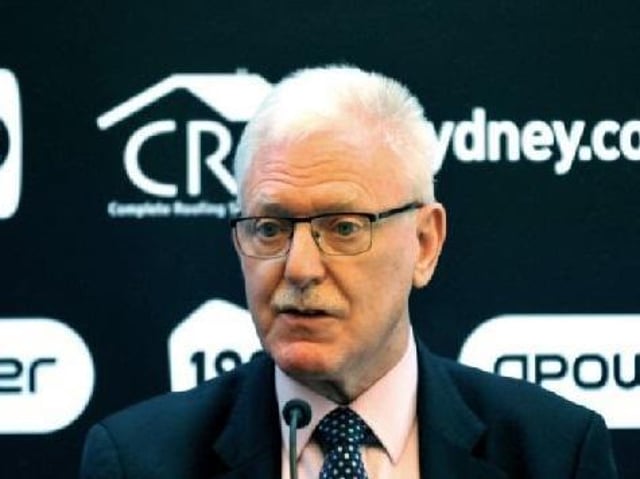 Warriors' majority owner Ian Lenagan
It was an improvement on the £1.4m they lost in the title-winning 2018.
Although the accounts – lodged with Companies House – were for the year up to the end of November '19, they include projections for this year and beyond.
The Warriors expect to improve its financial performance for 2020 – despite the "pervasive impact" of the Covid-19 pandemic – and are "well positioned" for a secure future amid the uncertainty over whether fans will return for the start of next season.
Last year's income remained steady at around £6.5m – but their total spend left them with a deficit of £885,000.
This loss will again be covered by majority owner Ian Lenagan, through his Lenagan Investment Limited firm.
The biggest outlay was on salaries, of around £4.8m on 99 members of staff - both figures similar to the previous year.
They paid £241,818 rent to use the DW Stadium, down £53,000 on the year before. Rates are determined by Wigan's match revenues.
And they made £200,000 in transfer fees, thought to be for the sale of George Williams to Canberra Raiders.
Wigan put their reduced loss on the previous year down to "administrative cost efficiencies", though the seven-figure deficit of 2018 - nearly £1m more than in 2017 - included the loss-making trip to Australia.
The Warriors have reported losses for the last few years and Lenagan has not shied away from his ambition of returning the club to a regular point of breaking even every year.
The accounts also show the directors value their former training ground, at Orrell's Edge Hall Road, at around £2.2m.
Read unlimited Wigan Athletic and Wigan Warriors stories for less than 70p a week by subscribing to our sports package here