Wigan Warriors: Matty Peet says he's the 'proudest' he's been all year after the win against Warrington Wolves
Wigan Warriors head coach Matty Peet says he's proud of his side following the 32-6 victory over Warrington Wolves.
Published 5th Aug 2022, 23:15 GMT

- 2 min read
Liam Marshall was among the scorers, as the winger went over for a hat-trick in the win at the DW Stadium.
Peet states he was delighted with the commitment on display from everyone in his team.
He said: "In my gut at the moment, I'm really really proud. It's the proudest I've been all year.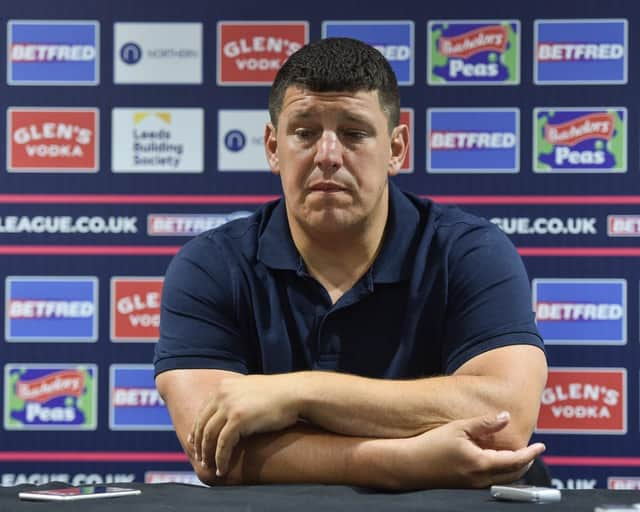 "We beat a determined team with a load of good players, but we had effort and desire when things didn't quite go our way.
"I can't wait to see the images back of us scrambling and chasing. It's that togetherness and commitment that makes me feel good. It's what I take immense pride in, the lads should be proud of themselves.
"We knew we were here to play in the first half, Warrington did a lot of good things, but we were confident that the lads wouldn't give in, and they kept fighting for each other.
"You get decisions that go your way in games, and decisions that don't, but ultimately it's about who works the hardest and the connection between the group.
"I thought it was evident that our players wanted it a lot.
"They looked like they had each other's backs and stuck to the plan that they design. All we ask as staff is when they say they will do something, they commit to it.
"I can't ask any more than that. We've always got to make sure we compete, everything else will take care of itself.
"Liam Marshall had effort, endeavour and commitment to the group, you get tries if you keep doing that.
"If you combine talent with hard work, then things go your way.
"Some of his chase efforts were outstanding."
Peet also provided an update on why Liam Farrell did not feature in the game.
"He should be okay for next week," he added.
"He was touch and go for this one, but he should be alright.
"I don't think we picked up any more bangs tonight, so that's always a good thing at this time of the year."