Wigan Warriors quiz - how much do you remember of 2020?
Here are 20 questions about Wigan Warriors' 2020, one point for each correct answer. Good luck!
Published 31st Dec 2020, 11:14 BST

- 2 min read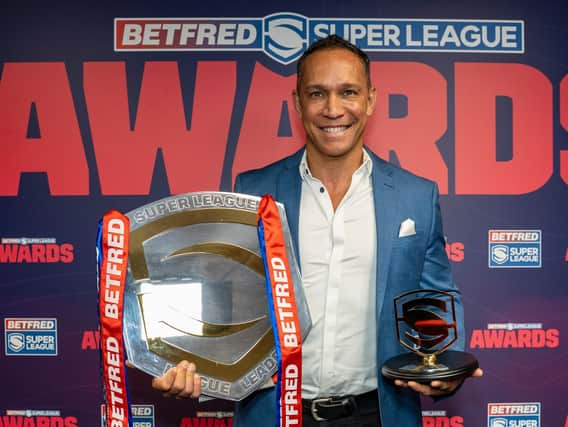 2. Wigan played Toronto at home but not in Canada. Which other Super League club have they played - but never at their own home?
3. Who were Wigan's opponents in their last game before lockdown, and their first when the season resumed?
4. How many Super League games did Wigan play before the season shut down - 5, 6 or 7?
5. Nobody was ever-present but four players figured in 21 of Wigan's 22 fixtures. Name two of them (no bonus points).
6. How many seasons in Super League did Sean O'Loughlin play in?
7. Which ex-Wigan player's son, James, made his Wales RU debut this year?
8. Jai Field signed for next season... which NRL club did he play at last season?
9. The boss of which club predicted they would do a "clean-sweep" over Wigan in 2020 – without winning a single meeting?
10. What was peculiar about Wigan's 28-12 win against Catalans in September?
11. How many Wigan youngsters made their debuts in the 42-0 loss to St Helens?
12. Who scored Wigan's only try in the Grand Final?
13. Who played the most games – George Burgess, Ben Flower or Tony Clubb?
14. Rounding up a few days, how long was the gap between Wigan matches during lockdown – three, four or five months?
15. Who was the main sponsor on the shirt last season?
16. Bevan French was Wigan's top tryscorer, with 17. Who was second, with 12?
17. Wigan's old crest featured two shades of red, and how many other colours - four, five or six?
18. Wigan won the League Leaders' Shield in 2020. When was the last time they finished top?
19. Name the one player, other than Zak Hardaker, who kicked any goals for Wigan in 2020?
20. What was the most number of points scored by Wigan in a single game this year – 48, 58 or 68?
2. Gateshead Thunder (the away game, in 2000, was moved to Scotland)
5. From Jackson Hastings, Bevan French, Liam Farrell, Willie Isa
6. 19. From his debut in 2002 to his final season in 2020.
9. Warrington (CEO Karl Fitzpatrick)
10. It was the only game since lockdown to have spectators.
13. Five months – from March 13 to August 9
14. Clubb, with 10, more than Burgess (8) and Flower (9)
17. Six - black, white, yellow, green, gray and blue.
19. Chris Hankinson (three).
20. 58 (v Salford, October).