Wigan Warriors: Sam Powell discusses how his favourite game in cherry and white helped him to get over previous disappointment
Sam Powell says Wigan Warriors' 2017 World Club Challenge victory is one of his favourite memories from his time in cherry and white as it helped him to forget the disappointment from a previous encounter against an NRL opponent.
Published 13th Mar 2023, 12:00 BST

- 2 min read
Updated 13th Mar 2023, 12:01 BST
The 30-year-old has experienced a number of great occasions in the club's recent history.
Powell states some games in particular stand out above the rest.
He said: "My debut was definitely one, so was my first Grand Final in 2016, and then the best was the World Club Challenge against Cronulla.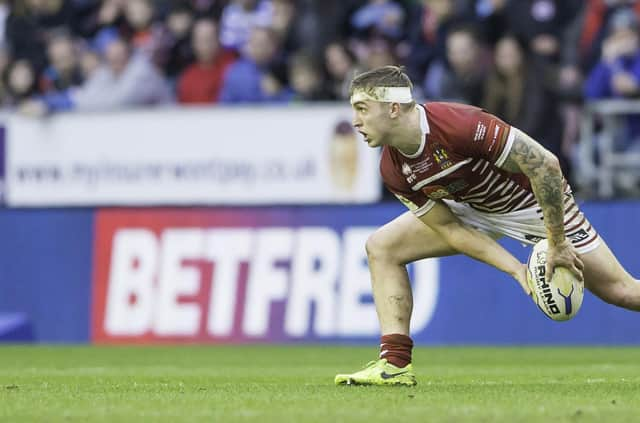 "It felt like a really big challenge in the week leading up to it.
"I think we played one round, and bang, it was there, Cronulla had come over to play us in front of our fans.
"The game went really well, and was just a special day.
"It's something I'll reflect on more when I'm done.
"It was mega to get a star over the badge.
"I got injured earlier on in my career playing in New Zealand, and that was the day after I was told I'd be playing against the Roosters, which would've been huge for me.
"I remember Waney (Shaun Wane) saying I was only young, and if I worked hard then I'd get the chance again.
"Funnily enough it came back around and I got the opportunity at home, so he was right.
"I can only imagine what the Saints lads have been through recently, it was a brilliant achievement and I'm happy they've won, as I'd rather us get one up over the Aussies."
Powell is currently celebrating his testimonial year, with a number of events already under his belt, and plenty more still to come throughout the course of the season.
"My next event is April 15, where we have a Q&A up in Cumbria, and then there's a golf day," he added.
"I've got a little bit of time for planning now and just focusing on my own game.
"The first couple events have been mega, they've gone better than I ever could've thought, and that's probably down to having an organised committee."