Wigan Warriors stars feature in Keith Mason's rugby league comic
Move over Ironman! There is a new comic hero in town – and he's a rugby league star.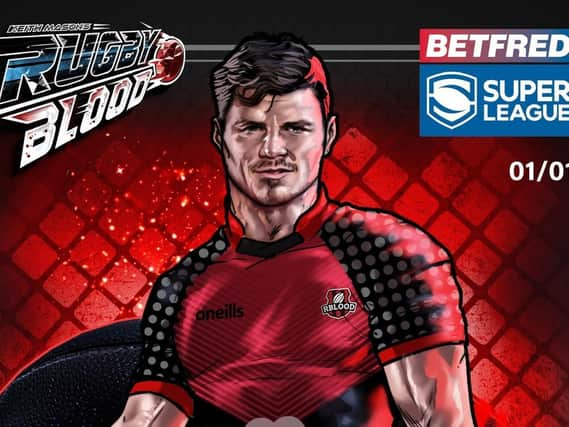 Former player Keith Mason has recently launched a new comic, Rugby Blood.
As well as a fictional lead character – a rugby league player who doubles as a secret agent – it features current Super League and NRL players including Warriors' John Bateman, Zak Hardaker and Oliver Gildart.
Mason, whose son is in the Wigan youth system, said: "Rugby Blood was initially an idea for a film, and I still think there's potential to make it into an anime and possibly a movie.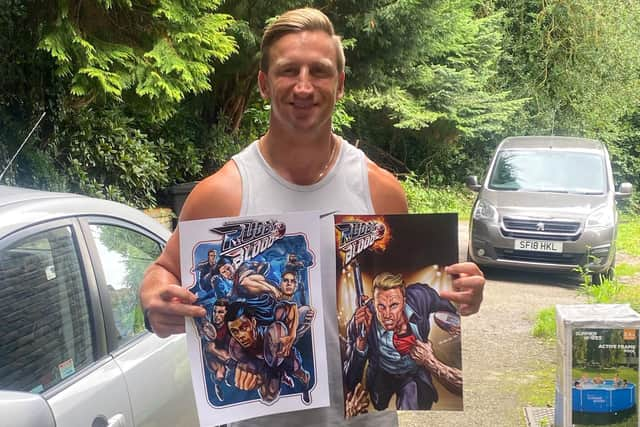 "There's never really been a comic book in rugby league before – certainly not like this – and the art work is phenomenal.
"I reached out to the players and 99.9 per cent said I could use their likeness and their names, and so far the reception has been really good."
The comic is available online on a monthly subscription basis, costing from £9.99 for the basic package – which gives users five art pages a month – up to £65 for the platinum package, which includes branded clothing and collectable trading cards. See the website hereMason played for Wakefield, Melbourne, St Helens, Huddersfield and Castleford during his 14-year career. While at the Giants, he crossed paths with Hollywood legend Mickey Rourke in London which later led to a part in movie, Skin Traffik.
"The acting side gave me a vision for after rugby," said the 39-year-old, who went on to feature in TV shows including Peaky Blinders, Bulletproof and Cold Feet.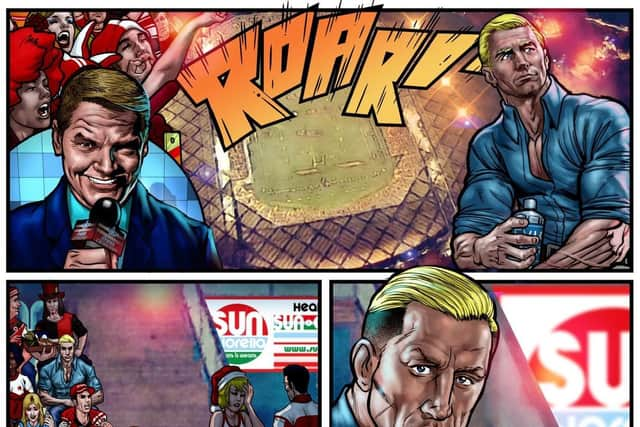 He produced and stars in upcoming movie Imperative, a crime thriller which will premier this autumn.
And while the Yorkshireman never played for Wigan during his long career he has ties to the club – his son Lukas, 15, is a back-rower in the club's scholarship programme.
"He's a credit to himself," said Mason.
"He had a few clubs interested in him but he really wanted to go to Wigan, we drive over for training and they've been great with him."