Willie Isa on growing up with 'magic' Lachlan Coote
Willie Isa knows all about the threat posed by Lachlan Coote in Friday's Grand Final – he grew up with him.
Published 26th Nov 2020, 13:37 BST

- 3 min read
Updated 26th Nov 2020, 13:40 BST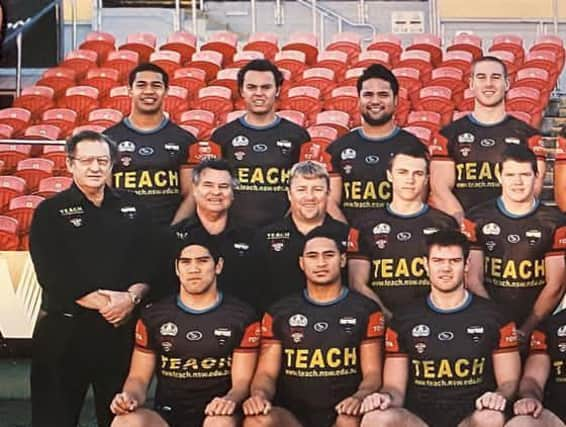 He played in the same Penrith junior sides as classy full-back Coote, and has not been surprised to see him take Super League by storm with St Helens.
And Isa, who started his career as a winger, said: "My little mate Lachlan Coote was always my full-back.
"He was magic back then, and so it doesn't surprise me what he's been doing here since he came to Super League.
"He always competed to the highest level and people maybe look at him and think, 'He's only small, he's not much', but he's a great player.
"He brings a lot to the Saints side. I'm sure he won't mind me saying he's not spectacular like Bevan French, the way he plays, but if you're a team-mate you really appreciate him. He's a humble guy from a humble family and I'm sure the guys at St Helens appreciate him."
Coote is not the only member of the Saints squad who Isa knows well. Joseph Paulo, who is not set to play tomorrow night, was also in the same side while 36-year-old Zeb Taia – who is retiring after this final – lived close by.
"Zeb was in the Parramatta system but we all grew up together, there are a few Penrith boys around," he smiled.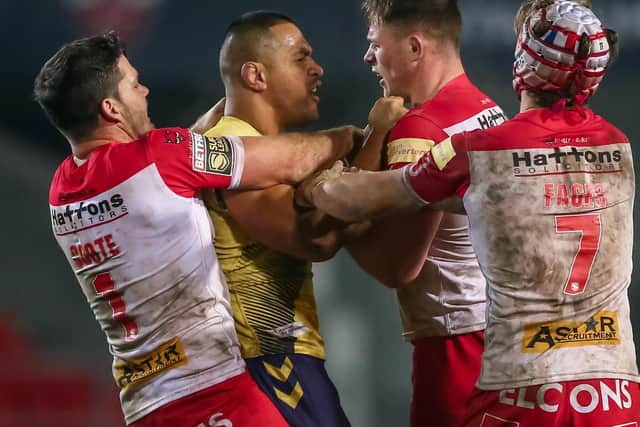 Isa missed Wigan's last Grand Final win in 2018 with a broken collarbone but played two years earlier, following his switch from Widnes.
And he has certainly been at the club long enough to know what the derby means to both clubs and towns.
"I know how much it means to people and I try and put myself in their shoes, and that's how I like to play my role," he said. "You do everything you can to do well in that game. I had good practice from Shaun Wane about what it means and, of course, it's a Grand Final."
While there has, justifiably, been a lot of attention on the retiring Sean O'Loughlin and James Graham, Isa had some kind words about a departing Wigan stalwart who won't be taking part.
Prop Ben Flower, set for a move to Leigh, tore his hamstring in the semi-final win.
"Benny has been great for this club," said Isa.
"I told him a couple of weeks ago that when I came to Wigan I wasn't a fan of his!
"You see players on the field and get impressions, and he was a lunatic! We had a laugh about it. I see him outside and he's so different, he's a great bloke and a family man, but on the field he competes as hard as anyone. The service he has brought to this club has been great, he's done a lot."
Isa says his family Down Under – both parents, one brother and two sisters – will be watching the final, and feels their support from afar.
"They watch it religiously," the 30-year-old added. "My dad's a chilled fella... my mum gets excited and tells me I need to score more."
Super League sponsors Dacia, teamed up with Wigan forward Willie Isa and St Helens winger Tommy Makinson to surprise two fans ahead of this year's Betfred Super League Grand Final. See the video embedded in this story to find out more.