Great pianist season continues at music venue near Wigan
A prestigious music venue near Wigan is preparing for the latest event in what has been a successful season for pianists.
Published 29th Apr 2023, 15:45 BST

- 2 min read
Next up at Parbold Douglas Music's village hall auditorium is Georgian musician, Nino Gvetadze, who will perform on May 13 starting at 7.45pm.
The mini-season, part of the 2022/23 concert season has been a huge success and will be the third concert with a highly praised international artist.
Nino has selected an exciting programme of music by Brahms, Grieg and Liszt with her first half consisting of Brahms's absorbing Rhapsody No.1 and the charismatic Handel Variations.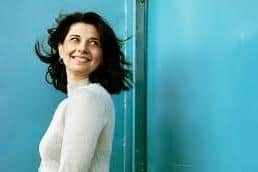 Following the interval, the well-loved Holberg Suite will be proceeded by Brahms's Three Intermezzi, Op. 117 and Liszt's virtuosic Tarantella.
Gvetadze has enjoyed an international career as a soloist and chamber musician, receiving praise from critics throughout Europe and Asia. Her many awards include the Second Prize as well as the Press and Audience Prizes at the International Franz Liszt Piano Competition 2008.
READ MORE: Work gets under way on multi-million-pound Haigh Hall transformation
She was also named the winner of the prestigious Borletti-Buitoni Trust Award in 2010. This concert replaces the originally advertised performance by Anna Fedorova.
The programme list in full is:
Brahms Rhapsody No.1 in B minor
Brahms Handel Variations
Grieg Holberg Suite
Brahms Three Intermezzi, Op.117
Liszt Tarantella
All concerts take place at Parbold Village Hall where Douglas Music Parbold presents an annual series of concerts featuring a number of world class musicians, also boasting an initimate venue where audiences can get thrillingly close to performers.
As attracting audiences for concerts becomes increasingly challenging for all venues, the society is proud to be keeping the same ticket prices as last year, enabling as wide an audience as possible to attend.
Tickets for each concert are £20 and just £5 for young people and students (a price which has remained constant for over 15 years). Car parking is also free.