Wigan-based organisation to launch exhibition honouring the late Queen after receiving funding
An arts organiation in the Wigan borough will launch an exhibition showing off the culmination of 12 months' worth of work after receiving funding.
Published 21st Mar 2023, 15:45 BST

- 2 min read
This grant came in the form of the Platinum Jubilee Fund, with the aim of helping organisations that go above and beyond to create change within their communities.
Healthy Arts was one of 93 groups across the country to receive funding, and has since installed its visual arts design in the Horrocks Gallery located on floor four of Leigh Spinners Mill.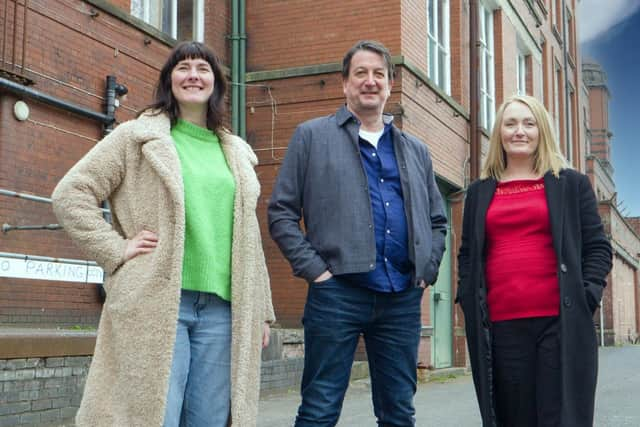 Haiku poetry will be attached to 1,000 origami paper cranes which promises to be a stunning exhibition only made possible with participants from across Wigan and Leigh.
This involvement from the community has been crucial for visionairies Brian Whitmore and Louise Fazackerley who had the idea for the project.
Jo Platt, general manager of Leigh Spinners Mill, said: "This year-long Platinum Jubilee project has been so important for the Mill. It is essential for us to work alongside tenants, the community and Healthy Arts for the benefit of our residents."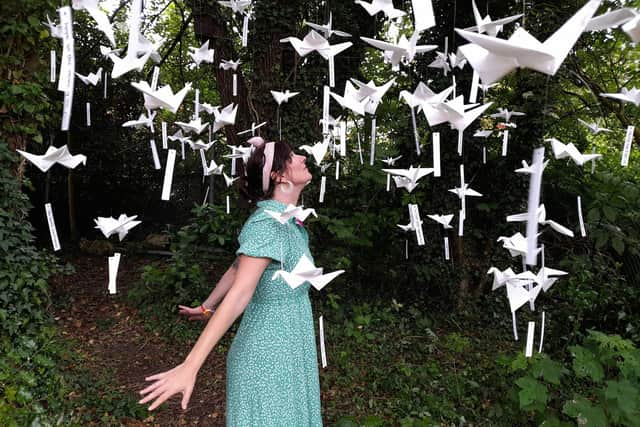 A range of professional artists have also been working on various strands of the project including the Wordsmiths creative writing group who will turn their words into a visual art gallery, facilitated by Julie McKiernan and Lisa Michelle Johnson.
Steve Fairclough has also led a project titled Spinning Stories – work that used oral intergenerational storytelling to create a photography and film showcase along with Emily Calland from Wigan STEAM worked with adults in creating ceramic displays of nests and homes.
There will also be a live performance of a new play about living in Leigh entitled Flying The Nest. Penned by local actor-writer Joseph Walsh and directed by TV actor Will Travis, this community play sees local actors working with 'A Will & A Way students in their studio theatre.
The event is free of charge and people can book online via Eventbrite by searching for Paper Birds Exhibition. Tickets are limited and booking is required in order for organisers to understand numbers expected.
The event runs from 2pm to 6pm on Saturday 25 March. Performances of Flying The Nest will happen at 3pm and 4.30pm with films being shown at 2.30pm and 4pm.
The visual arts exhibition will remain open during the Easter holidays and can be accessed between 11am and 2pm on March 28 and 30 as well as April 1, 4, 6, and 8.
Blondel Cluff CBE, Chair of The National Lottery Community Fund, said: "We are delighted to be supporting communities to prosper and thrive during a celebratory year for the United Kingdom. Thanks to National Lottery players,
Her Majesty The Queen's Platinum Jubilee will be marked by events and activities across the country, including here in Leigh that bring people together to build friendships and connections.
"We look forward to seeing the lasting impact this momentous occasion will have on people's lives."