The Haunted Shore by Neil Spring: perfect chiller-thriller for autumn nights - book review -
Lizzy Valentine always felt there was 'something terribly wrong' with her family home in an old tower next to the brooding North Sea in Suffolk.
By Pam Norfolk
Published 13th Oct 2020, 15:45 BST- 3 min read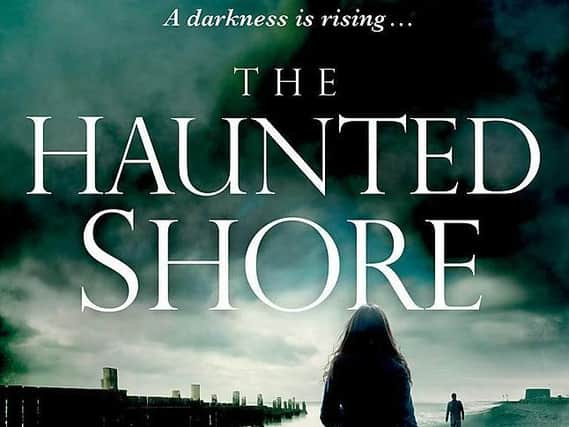 Lizzy Valentine always felt there was 'something terribly wrong' with her family home in an old tower next to the brooding North Sea in Suffolk.
She left years ago for a new and successful life in London but with her career in tatters and in need of sanctuary, she has reluctantly returned to her father and the desolate location… only to discover that she has walked into a 'darkness' rising from terrible secrets in the past.
If the arrival of the darker nights has put you in the mood for a super-spooky ghost story, then get your hands on Neil Spring's menacing and claustrophobic new thriller which transports us to the wild and haunting shores of Shingle Street, a remote coastal hamlet steeped in mysteries and tales of wartime invasions.
Spring, whose paranormal debut novel, The Ghost Hunters, was adapted for an ITV drama in 2015, and second novel, The Watchers, has been optioned by DNA Films, turns once more to real-life history for an unsettling psychological thriller packed with spine-tingling supernatural and the emotional power that we have come to expect from this exciting writer.
Blending fact and fiction with a deft hand and an eye for visual drama, Spring has focused on a real Martello tower at the foot of the Orford Ness peninsula – one of a chain of defensive forts built along southern coastlines in the early 19th century to keep out Napoleon.
Known for its strange acoustics and intriguing echoes, the tower stands dark and brooding at the centre of a story that explores retribution, deceit, guilt, the dark and fascinating legends of Shingle Street, and a devastating wartime mystery.
When 12-year-old Lizzy Valentine and her family moved into the Suffolk tower that would become her home, she instantly had bad vibes. Her father said the location was 'magical' but for Lizzy, it was a place where 'the skies seemed permanently veiled in gloom, where shells whispered secrets of buried suffering and dark waves threatened your sanity.'
That was over two decades ago and in the intervening years, Lizzy has built up a successful career in PR in London where she has a smart apartment and a busy life. But she also has a secret addiction and it has left her homeless and jobless.
It seems an opportune moment to return to the family home in Suffolk where her older, unmarried brother Colin is struggling to look after their widower father whose illness has made his behaviour volatile and unpredictable.
Lizzy hopes to find some kind of peace there but a mysterious stranger is waiting for her… the deeply unpleasant and subtly threatening Hazel Sanders, the woman that the well-meaning but weak Colin has hired as their father's carer.
Unsettled by having Hazel in the house, Lizzy senses a dark presence intruding on her consciousness, a presence reminiscent of a human form, and when darkness falls, something roams the wild stretch of beach, urging her to investigate its past.
The longer she stays, the more the shore's secrets begin to stir… secrets of a sea that burned and of bodies washed ashore. And when Lizzy begins to suspect that Hazel is a dangerous imposter with sinister motives, a new darkness rises. What happens next is everyone's living nightmare…
History, mystery, menace and topical domestic issues lie at the heart of a gripping story that tingles with tension and takes readers on a white-knuckle journey where restless ghosts are determined to make their presence felt.
Towering literally over all the action is the centuries-old Martello, a place haunted by disturbing secrets, and where Lizzy – constantly in danger of losing her grip – must dare to reach back into Shingle Street's murky past and uncover the truth.
With twists at every turn, the creepy carer Hazel looming large like a contemporary Mrs Danvers, and a backdrop of wind-battered beaches, stormy seas, and shapes that shift in the shadows, The Haunted Shore is the perfect chiller-thriller for autumn nights… but be sure to leave the light on!
(Quercus, paperback, £8.99)