Anger as Wigan couple left out of pocket over airline refund refusal
Julie and Thomas Drew, from Billinge, scrapped plans for a family holiday in Benidorm after the Foreign and Commonwealth Office (FCO) said rising Covid-19 rates in Spain meant British residents were advised not to travel there.
Published 29th Jul 2020, 07:00 BST

- 2 min read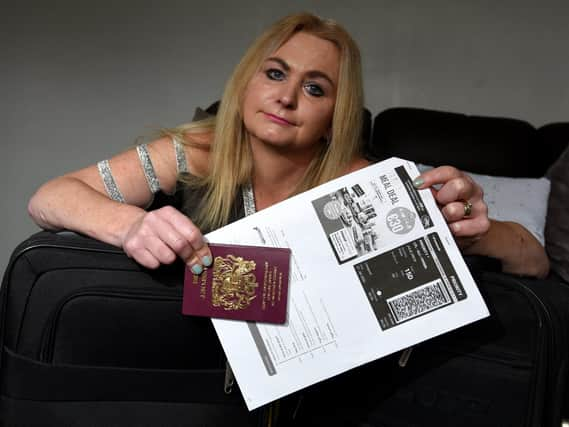 However, Mr and Mrs Drew were then stunned to be told that Ryanair would not be giving them money back or offering to move their flight to a different date as the plane heading to Alicante on Monday had not been cancelled or delayed.
The low-cost carrier has confirmed it is continuing to operate its flights to Spain regardless of what the FCO says.
That has left Mr and Mrs Drew some £230 out of pocket and reflecting that they must be among many people feeling short changed by the airline.
Mrs Drew, 44, said: "We were basically left with the choice of breaking the law or losing our money.
"They just said that if the flight was not cancelled or delayed they couldn't do anything. What am I supposed to do?
"We've done nothing wrong other than save up to go on holiday, and Ryanair has been extremely unhelpful.
"There must be thousands of people in the same scenario as us."
The Government abruptly removed Spain from its list of countries it is considered safe to travel to a few days ago.
As well as travel being discouraged the change also means anyone from the UK returning from Spain has to self-isolate for two weeks when they get back.
A spokesperson for Ryanair said: "Ryanair schedules between the UK and Spain are operating normally."
Mr and Mrs Drew had booked to stay in the popular resort for eight nights and had saved up all year for their trip.
As their flight departed the airport as scheduled, though, there appears little hope they will get a refund or be able to switch their booking to another flight when the Covid-19 situation improves.
Mrs Drew has suggested the Government should help holidaymakers who will not get their money back from Ryanair.
She said: "If the Government can just turn round and say you can't go and Ryanair won't refund us will the Government refund us? It's us who's out of pocket.
"We are devastated about not going and this has just tipped us over the edge."