Care business bringing live-in option
Promedica24 is starting a Wigan and St Helens franchise under the leadership of Daniel Butler.
Friday, 12th March 2021, 6:03 pm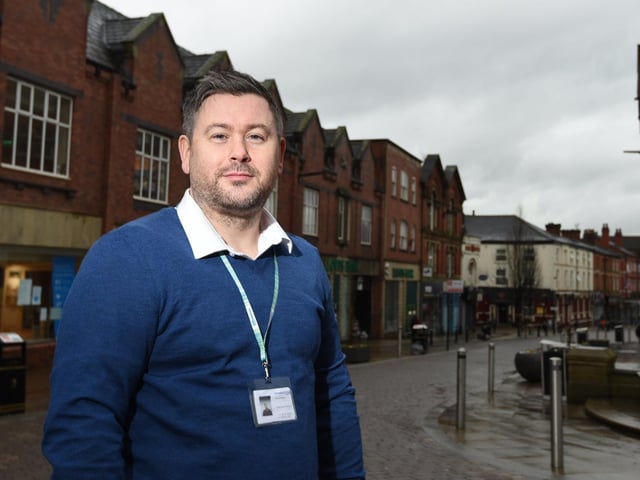 Daniel Butler of Promedica24 Wigan and St Helens
The company hopes to raise awareness among residents of the idea of carers living in the homes of the people they are looking after.
Mr Butler has run his own domiciliary care business since 2013 and was also a registered social worker for 17 years before launching the live-in care franchise for the area.
He says the concept is not as well established in the UK as it is in countries like Germany and Poland and wants to offer older people an alternative to more traditional forms of care such as residential homes.
Mr Butler, 40, said: "People are looking for 24-hour care in their own homes but it can be quite difficult if you haven't got recruitment, training and delivery in place.
"As people get older and they need a greater level of care because families or carers visiting the house can't manage any more the default option is a care home, but there is another option.
"Carers come in and live with the person for several weeks at a time on a rotating basis, providing one-to-one care. Countries like Germany don't have a huge residential care sector and the system for assessing and funding is different.
"People increasingly want to stay at home at the end of their lives and have the assets to pay for this. There are also currently concerns about Covid-19 in shared accommodation."
Mr Butler says Promedica24 St Helens and Wigan does not have any clients in the borough as yet but he has been trying to network to raise awareness and says the concept has been received positively at a Wigan business owners' group he has joined.
He joined Promedica24 a few months ago and is now trying to spread the word about the idea of live-in care in the North West.
He says there will understandably be some concerns about carers living full-time with older and potentially vulnerable people but is allaying fears by saying his business is fully registered with the Care Quality Commission (CQC) which will do inspections and will receive feedback from customers.
Promedica says live-in care allows people to continue enjoying their hobbies and interests even if their health is deteriorating and suggests remaining in familiar surroundings can particularly help people with conditions such as dementia.
The company says the costs of live-in care compare favourably to residential or nursing home fees and in Germany having someone living full time at home to look after an older person is seen as the default choice.
Mr Butler lives in St Helens but is certainly no stranger to Wigan as his father John Butler played rugby league for Wigan in the 1970s and '80s and also ran a bathroom supplies business on Wigan Lane.
Find out more at www.promedica24.co.uk
If you value what we do and are able to support us, a digital subscription is just £1 for your first month. Try us today by clicking here and viewing our offers.