Wigan-based company appoints commercial director in wake of acquisition
A Wigan-based network services provider has appointed a new commercial director.
Published 7th Jan 2023, 04:55 BST

- 2 min read
Fast-growing end-to-end IT and managed network services provider EvolveODM, headquartered in Wigan, has announced the appointment of Neil Muttock.
The appointment follows EvolveODM's acquisition of IT firm GB3 from EG Group in November as part of its plans to establish an IT services powerhouse in Lancashire.Mr Muttock's role will include leading the company's sales and marketing teams, as well as driving forward its growth strategy to scale up from 7,500 locations to 15,000 and create 40 new local jobs in IT by 2025.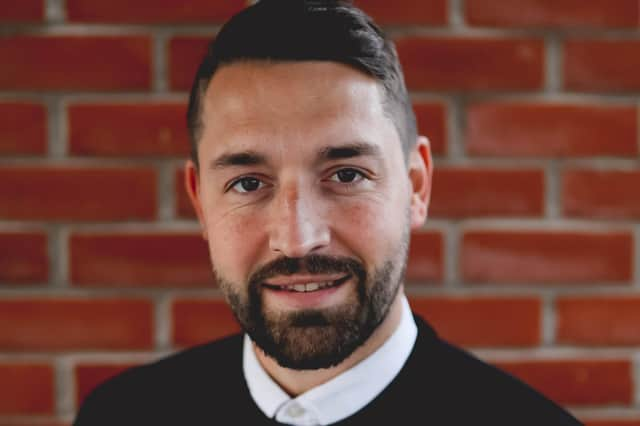 He joins from TalkTalk, where he spent six years as a Partner Account Manager.
Prior to his role at TalkTalk, Mr Muttock held numerous leadership roles at Marks & Spencer.
He said: "I'm proud to have joined a dynamic company at the forefront of the latest developments in our industry, as there is so much change currently creating opportunities for businesses which increasingly need greater agility and flexibility in terms of their managed networks.
"I was drawn to EvolveODM due to its vast product portfolio and 24/7, 365 days a year, service offering, but also because of the team's approach.
"Everyone at EvolveODM is laser focused on creating tailored solutions for the customer, so I'm excited to help foster that attitude of listening and responding.
"I'm looking forward to forging new relationships, growing existing ones, and maintaining the fantastic culture that has been built here within the team."
EvolveODM serves a global customer base in retail, hospitality, and fuel forecourt sectors.The company's growth coincides with a period of transformation for the IT industry, as copper wire networks for broadband and telephone lines are retired in favour of full fibre networks, and businesses move from the traditional MPLS networks to more agile and secure SD-WAN network.
Alan Stephenson-Brown, Director at Evolve Business Group, said: "We are delighted to welcome Neil at such an exciting time for our business and industry.
"Neil's collaborative and customer-focused skillset is an ideal fit for EvolveODM as we continue to propel along our scaleup trajectory, supporting our customers to flourish within a changing landscape.
"We're proud to be ambitious, as a leader in our space with global reach and considerable USPs, and we know Neil shares our aspirations.
"IT will always continue to evolve, and so will we!"