Wigan-based delivery giant to be hit by strikes until Christmas over 'dismal' pay offer
Wigan-based home delivery specialist ArrowXL is facing disruption ahead of Christmas due to strike action.
Published 24th Oct 2022, 15:10 BST

- 2 min read
Updated 24th Oct 2022, 15:10 BST
Members of the Unite union employed by Arrow XL at Martland Pak, will begin industrial action later this month in a dispute over pay.
Unite represents 350 workers who undertake two-person deliveries for major retailers including Amazon, Very Group, LG Electronics, Richer Sounds and Buy it Direct.
The union points out that while the highest paid director in Arrow XL received £539,000 in 2021 - 84 per cent pay higher than the previous year - workers' pay at the company starts at just £9.50 per hour, the legal minimum wage.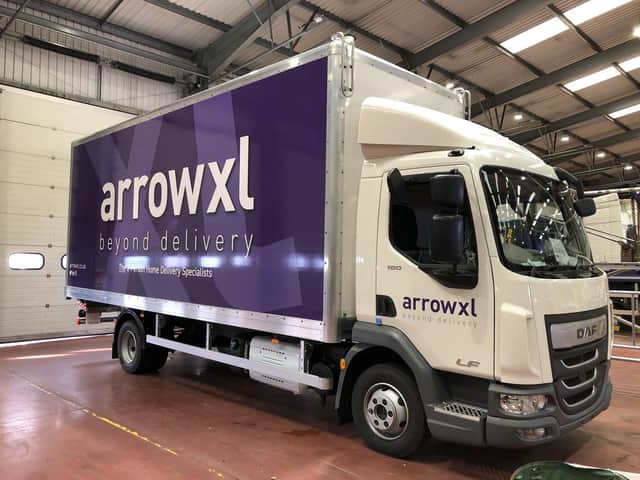 The workforce, which includes drivers, warehouse operatives and customer care centre workers, has been offered a five per cent salary increase, which, with the real rate of inflation (RPI) standing at 12.3 per cent, is a substantial real terms pay cut.
Unite general secretary Sharon Graham said: "Arrow XL bosses are on huge salaries but are demanding low paid workers take a pay cut. This is just not acceptable.
"This is another dismal case of a profitable employer and owners, the extremely rich Barclay family, who can easily afford to pay properly but are refusing to do so.
"Arrow XL needs to put a much better offer on the table or face disruption ahead of Christmas because Unite will be providing our members with the union's complete support throughout this dispute."
Strikes begin on Monday October 24 and will take place on every Monday, Wednesday and Friday until Christmas Eve.
Unite national officer for road haulage Adrian Jones said: "Strike action will inevitably cause severe disruption to Arrow's customers, but this dispute is entirely of the company's own making. It has had every opportunity to make an offer which met workers' expectations, but it has failed to do so."
A spokesperson for ArrowXL said: "We can confirm that 350 of our employees, less than 30 per cent of our total workforce, are members of Unite and we are aware of the threat of strike action following a failure to agree a pay deal.
"We are implementing contingency plans with our agency and service partners to ensure we can mitigate any disruption to our service.
"Regardless of this we already awarded all colleagues the increase that was offered during the negotiations that equates to an average of 8.25 per cent (range of five per cent to 35.6 per cent) and made enhancements to sick, maternity, paternity and jury service pay as we are mindful of the cost of living challenges our people are facing.
"The pay award has already been backdated to July 1 and follows a series of increasing awards over the last few years of 3.5 per cent in 2021 and 2.8 per cent in 2020.
"Pay will be reviewed again in three months' time in January 2023.
"We are extremely disappointed to be in this situation as we believe our pay offer to be fair, particularly in the light of our significantly increased operating costs and the need to keep home delivery charges reasonable for consumers."