Wigan business owner recognised for unique therapy helping to resolve stress and trauma
A Wigan business owner has been recognised for her work in helping to resolve stress and trauma through a unique therapy.
Published 16th May 2023, 12:30 BST

- 2 min read
Jan Normanton, from Standish, was named the Best Stress and Trauma Resolution Therapy (STRT) Provider at the GHP Mental Health Awards 2023.
Her business Cryo Massage offers a range of therapies to help improve mental health and well-being from therapy rooms in Standish, as well as a room at Heskin Hall in Chorley.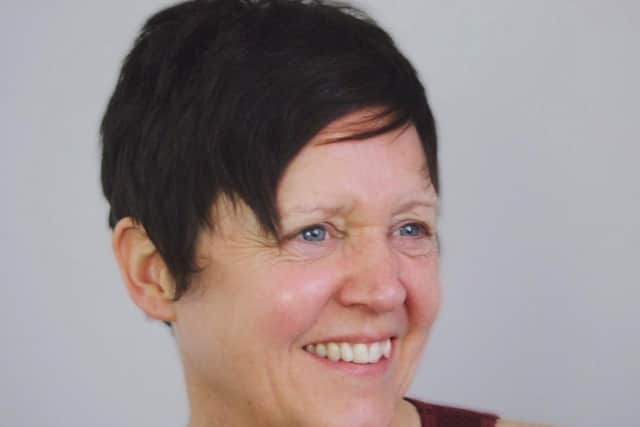 Jan said: "I've been working full-time as the owner and sole therapist of Cryo Massage for five years now. I moved up from London eight years ago with my son and built up my business from there. I offer a range of body therapies, target cryotherapy and different types of massage.
"I've supported so many clients with painful conditions and illness, bereavement, loss, grieving from past and present traumas and managing stress and anxiety, to come to peace with themselves, find ease in their bodies, feel clearer, calmer, lighter and soothed, more energised and purposeful.
"For the past four years I have been offering STRT. That came about through my own traumas in my childhood and then through my 20s and 30s I had post-traumatic stress disorder through a number traumatic events.
"I spent around 20 years trying to fix myself with various therapies, psychotherapy. In the latter part, I turned to more body therapies and I came across STRT and it really turned my life around."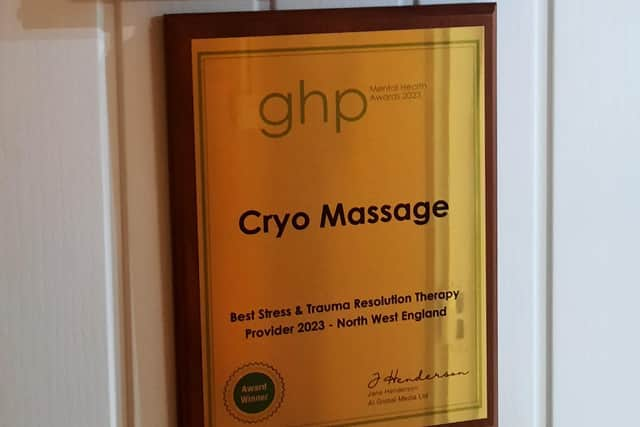 STRT helps people to release trauma, chronic or acute stress, anxiety, burnout, overwhelm and more through massage, active listening and coaching.
The awards are set up by The Global Health and Pharma publication, a digital magazine and global information sharing platform.
Jan said: "It was fantastic to find out that I had won. I'm quite a humble person, but I'm delighted that I will be able to use this to leverage the service and get it out there and raise the profile of trauma.
"There is a lot of stigma, people don't tend to talk about it and that's half the problem. By raising this awareness and normalising it, being able to talk about it, the award will be a great opportunity to do that."