Wigan town to be left with only two banks after NatWest makes 'disappointing' decision
NatWest has confirmed that it will be closing its branch in Ashton-in-Makerfield, leaving the town "disappointed" now it will only have two banks left.
Published 30th Mar 2023, 12:30 BST

- 2 min read
The bank confirmed this decision just six months after announcing it would be closing 43 outlets across the UK. The nearest branch to Ashton now will be five miles away on Standishgate, Wigan.
The Gerard Street site will close for good on June 27, leaving only TSB Bank and Nationwide left in the town.
The reason given for this closure was the rise in digital banking and the lack of footfall in branches nationwide. According to NatWest's own figures, between 2019 and 2022, over-the-counter transactions have decreased by 47 per cent.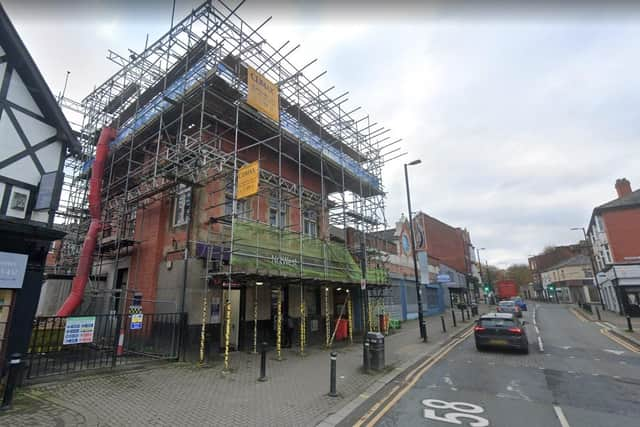 Coun Danny Fletcher, representative for Ashton, said: "It is extremely disappointing that NatWest have decided to close the Ashton branch. Having spoken to the NatWest area manager, Robert Taylor, I have been assured that there will be no job losses and all current customers will be offered support in terms of banking activities.
"I did highlight how I feel NatWest could benefit from Ashton's regeneration plans over the next 12 months, however Natwest's decision is final. This is due to changing behaviours in how people bank.
"It will be disappointing to see NatWest leave our high street, but I can assure residents that I will be working to ensure the building does not remain vacant."
The bank does have a partnership with the Post Office which means that customers can make use of their service through the partner – which is a short distance from the branch due to close. Despite this, NatWest have a dedicated support line for customers who are over 60 which is open 8am to 8pm seven days a week with shorter waiting times.
Yvonne Fovargue, MP for Makerfield, said: "There is an epidemic of bank closures across the country. Today, just 5,000 bank branches remain – a 75 per cent decrease since 1980 – so the decision to close the Ashton branch is not a surprise.
"It's true that many consumers are making the switch to online banking. It is wrong, in my view, to assume that this means physical branches are no longer required or wanted by the millions of consumers who use cash every day, and rely on it to manage tight household budgets during the cost-of-living crisis. However, NatWest have confirmed that the local post office in Ashton can provide NatWest customers with a range of banking services.
"Customers can pay money in, take money out, and check balances."
Customer Care experts will be able to guide customers through how to register and use our online and mobile services, a spokesperson has claimed.
A NatWest spokesperson said: "As with many industries, most of our customers are shifting to mobile and online banking, because it's faster and easier for people to manage their financial lives. We understand and recognise that digital solutions aren't right for everyone or every situation, and that when we close branches we have to make sure that no one is left behind.
"We take our responsibility seriously to support the people who face challenges in moving online, so we are investing to provide them with support and alternatives that work for them."