Wigan's famous sweet factory celebrates its 125th anniversary
Iconic Wigan sweet company Uncle Joe's Mint Balls has launched a year of celebrations to commemorate its 125th anniversary.
Published 17th Jan 2023, 04:55 GMT

- 2 min read
The landmark occasion will showcase the history and heritage of the business, set up by William Santus with the help of his wife Ellen in a small house on Acton Street, Wigan, in 1898.
Since then, their world-famous sweets have been immortalised in countless articles, cartoons and poems - and there has even been a song written about them.
The Toffee Works factory in Dorning Street, where the sweets are still made today, was completed in 1919 at a cost of £2,400. The then Prince Charles marked its centenary in 2019 with a visit and saw how the sweets were manufactured.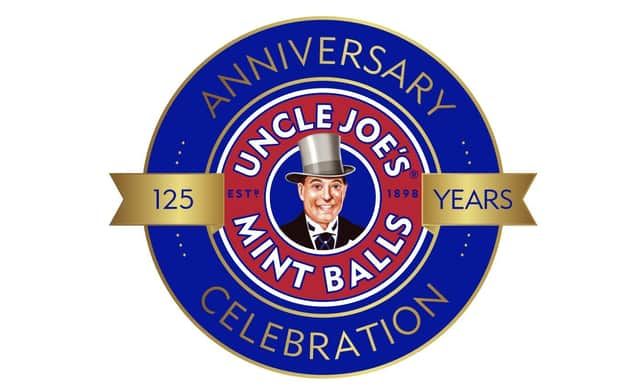 The 125th anniversary celebrations will begin with a visit by Mayor of Wigan borough, Coun Marie Morgan, at 11am on Monday January 23. She will tour the factory before unveiling a commemorative 125th anniversary banner alongside the famous Uncle Joe's Mint Balls sign on the side of the building.
The anniversary logo will also be attached to commemorative sweet tins throughout the year.
An illuminated version of the logo is due to be projected onto the side of Haigh Hall in the coming weeks as part of a year-long collaboration.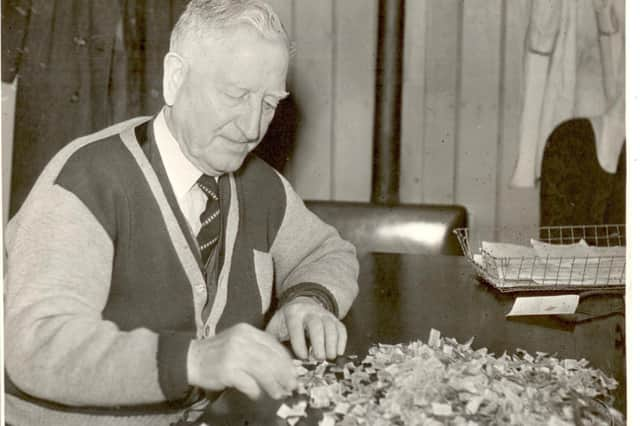 Uncle Joe's are also supporting the Wigan Casino 50th anniversary event at Blackpool's Winter Gardens on Saturday September 23, celebrating the town's iconic 1970s Northern Soul All-Nighters.
Further 125th anniversary announcements will be made throughout the year.
The ownership of Uncle Joe's has been passed down through the family generations and joint managing directors Antony Winnard and John Winnard MBE are the great-nephews of the company's founder.
They said: "We are incredibly proud of the way the company, despite its humble beginnings, has become such an incredible success and how our sweets are firm favourites, both locally and around the world.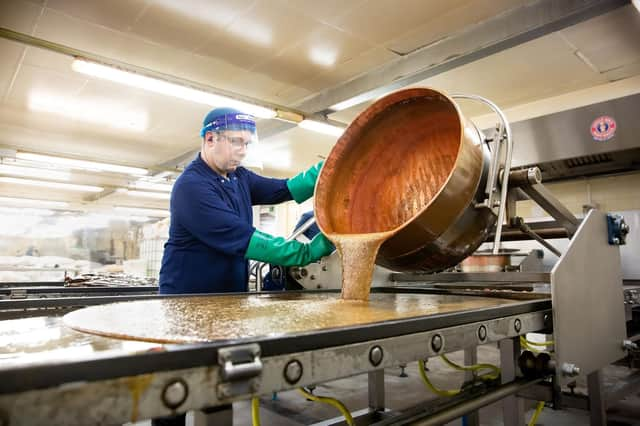 "This is largely down to the vision and hard work of William and Ellen Santus and we are both honoured to be leading the company into its next 125 years."
Uncle Joe's Mint Balls are made by William Santus and Co Ltd, a privately-owned traditional sweet company on Dorning Street.
Each year 33 million sweets are manufactured using the same traditional methods as when Mrs Santus originally made them in the kitchen of their home on Acton Street in Swinley.
They soon became a local favourite and their fame spread, as did the slogan "They keep you all aglow".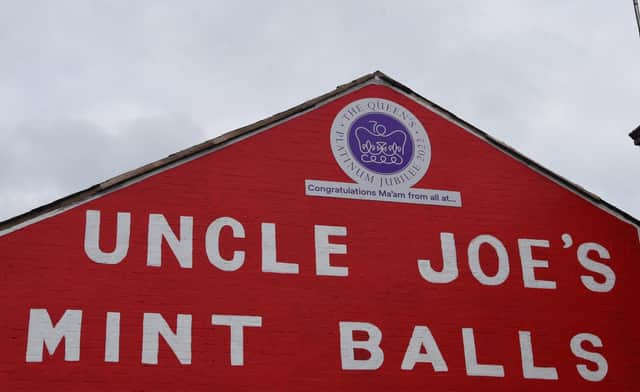 The completely natural "secret recipe" has been passed down through the family generations. Uncle Joe's Mint Balls contain no artificial additives or colours, they are GM free, gluten free and are suitable for the vegetarian/vegan market.
These days it's not just mint balls, the company produces flavoured sweets using rhubarb and ginger, sugar free varieties and a range of other treats. There's even been a special limited addition Uncle Joe's Gin.
For more information on Uncle Joe's Mint Balls and other products in the range, including a video of the production process: www.uncle-joes.com