Ofsted praises Wigan borough nursery in fresh inspection – just six months after inspectors had slammed it as inadequate
A nursery has gone from disappointment to elation following a new Ofsted score – just six months after the regulator delivered a damning verdict.
Published 24th May 2023, 07:44 BST

- 2 min read
Updated 25th May 2023, 10:08 BST
Best Friends Private Day Nursery and Pre-school in Tyldesley was told they had put children in "significant risk of harm" due to failures in referencing staff members back, according to a report on October 31, 2022 which rated them "inadequate."
But now, after another inspection Ofsted, the nursery has been branded "good", with inspectors saying that "children are safe, content and happy", with a new rating of "Good".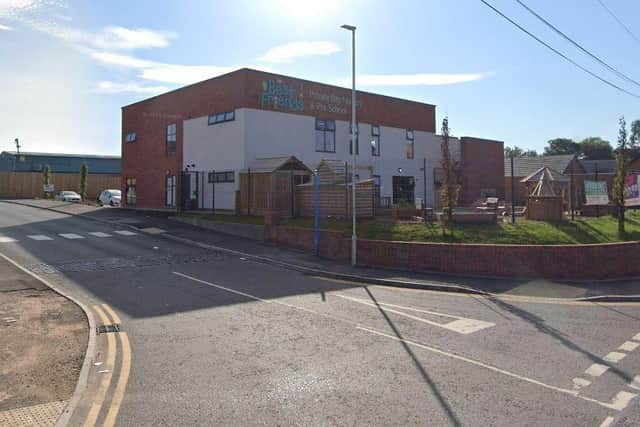 In the 2022 report, inspectors claimed the nursery, based in Parr Bridge Retail Park, "failed to follow their obligations as a registered provider to share pertinent information with other early years providers concerning the suitability of staff".
This meant that children's safety at other locations could be put at risk due to them not being fully briefed on incoming staff, possibly resulting in a delayed response to a potential issue.
But in the latest visit – just six months later on March 27 – staff have been widely praised. The report, published in May, heaped praise on the nursery and staff for their quality of education, behaviour of children, personal development skills and the leadership and management.
"Children are eager to enter this welcoming and vibrant nursery," the Ofsted report said. "The atmosphere buzzes with their excitement and laughter.
"The nursery is a hub of adventure and children thoroughly enjoy their time there. Children are safe, content and happy.
"They settle well and form secure friendships. Staff are good role models and provide children with clear expectations for their behaviour.
"Children confidently talk about their feelings and emotions. They are kind towards others and show positive attitudes towards their learning."
The nursery, which caters for more than 100 babies and toddlers, was given pointers by inspectors to help improve the skills of less experienced staff, organisation and children's communication development. These were factors given to help them continue on their path of improvement.
Nursery manager Mel Paulden said:
"We are thrilled that Best Friends has been awarded a 'Good' rating in all areas following our recent Ofsted inspection.
"This achievement truly reflects the high level of care and professionalism that everyone at Best Friends is fully committed to consistently delivering.
"Moving forward, we are excited about the future of our nursery as we continue to build upon this success.
"With the dedication of our parents and the support of our amazing team, we are confident that Best Friends will continue to thrive and go from strength to strength."