Outstanding Wigan high school gets top marks from inspectors
A Wigan school is celebrating the rare honour of attaining "Outstanding" status following the latest visit from inspectors.
Published 7th Mar 2023, 12:30 BST

- 3 min read
After several Ofsted inspections Golborne High as "Good since 2006, the senior leadership team, the education quality, personal development strategy and outstanding behaviour has tipped the institution into the watchdog's highest ranking bracket.
This "journey to outstanding" has been a collective effort according to headteacher Alison Gormally, who stated it has come from a "shared vision of excellence".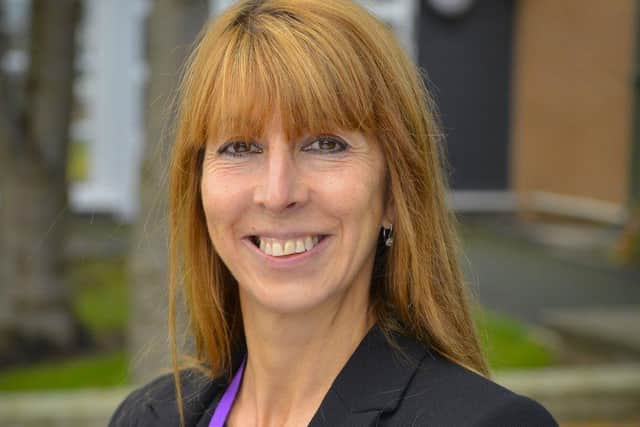 Inspectors spoke to a number of pupils and highlighted how they had been helped through the coronavirus period by staff. They scored the Lowton Road school top marks in all departments.
"Pupils benefit from highly supportive relationships with teachers," the report from the inspection on January 12 said. "This helps pupils to feel happy and safe in school.
"For example, pupils in Year 11 spoke highly about the help that they had received from staff about looking after their mental health during recent examinations. Leaders deal swiftly and appropriately with any incidents of bullying or hurtful language."
The report also claimed that pupils at the school aspire to achieve highly "because leaders and staff expect the very best of them". The inspector added that pupils live out the "Golborne Way" through their actions each day – an ethos drummed in by the whole school, according to their headteacher.
Mrs Gormally said: "It is with great pride that I can celebrate the amazing achievement of being judged as Outstanding in all areas. This is the outcome of years of dedication, diligence and commitment from our governors, staff, associated professionals and parents.
"We have been driven by a shared vision of creating a beacon of excellence for the children of Golborne and Lowton. It is a considerable achievement for a community school to be judged as Outstanding and that can only be achieved by a shared drive for excellence from all stakeholders.
"I would like to thank the governors for their absolute commitment to delivering an exceptional education for our children. Governors past and present have shown unwavering support of my leadership and that of the senior leadership team.
"They have played a crucial role in leading the school on its journey to Outstanding. I would also like to thank the senior leadership team, current and past.
"The team is made up of the hardest working, most dedicated and driven professionals a school could wish for. Senior leaders have never steered away from their passionate belief that our children have the right to the very best education and opportunities.
"This belief is shared by an incredible team of staff, whose unwavering commitment to the care, safety and happiness of the children has been pivotal in creating a school where our children feel valued, protected and encouraged to believe that anything is possible. I would like to thank all the staff, present and past, for they have created an exceptional school.
"Ultimately, children only succeed if schools work in partnership with parents. The journey is not always straightforward and there will always be differences of viewpoint on some elements of how a school operates.
"However, what makes us unique at Golborne is that we share the core values of the school and we communicate transparently to ensure the children in this school have an exceptional education in a safe and caring environment. I have been privileged to work with many, many families over the years and I feel very lucky to lead a school in an area where parents want the very best for their children and support the school in so many ways.
"Finally, my greatest thanks go to the children at Golborne High School who are quite honestly amazing. I have worked in this locality for 20 years and have always been amazed by the warmth, honesty, humour and dedication of the children from Golborne and Lowton.
"They are resilient, talented, ambitious and know they deserve the best. The last two years have brought unprecedented challenges to our children and they have continued to smile in the face of adversity.
"It is my greatest pleasure to work with children who genuinely believe in themselves."