Specialist education school in Wigan lead by former rugby league star receives Department for Education registration
A school in Wigan specialising in teaching children not suited to mainstream education has earned full-time status.
Published 21st May 2023, 15:45 BST

- 2 min read
The Marsh Green site of Edstart opened in November 2022 and former Rugby League star Stuart Howarth leads the school which provides a place to learn for 11 to 16-year-olds with a variety of social, emotional and mental health needs.
It originally opened as a part-time alternative provision, meaning that only a certain amount of full-time students can be registered and the rest doing 18 hours or less without registration.
After submitting an application, Ofsted attended the school on February 18 for an inspection throughout the day in which Edstart did well enough to receive their registration over the Easter period meaning that it can now operate as a full-time independent school.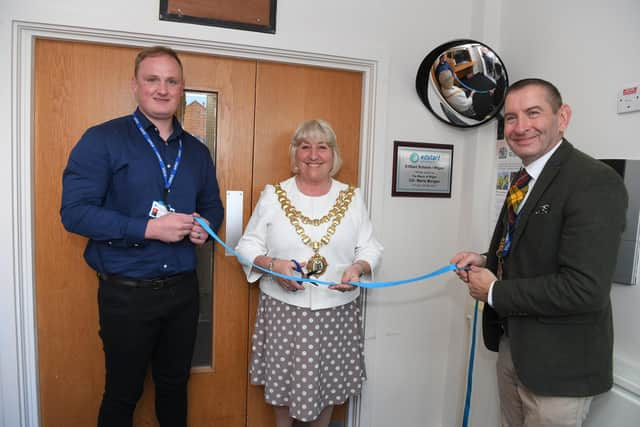 Stuart and the staff were joined by the Mayor of Wigan, Coun Marie Morgan, for the official announcement of their registration.
Prior to this they had focused on advertising to attract more current and ex-players like Stuart himself into education to help with the difficult transition out of the sport.
Stuart said: "It's about sending the right message out to both current and old players because I've done a lot of work with Rugby League Cares about the transition into education where many think they have to have a degree when they don't necessarily have to.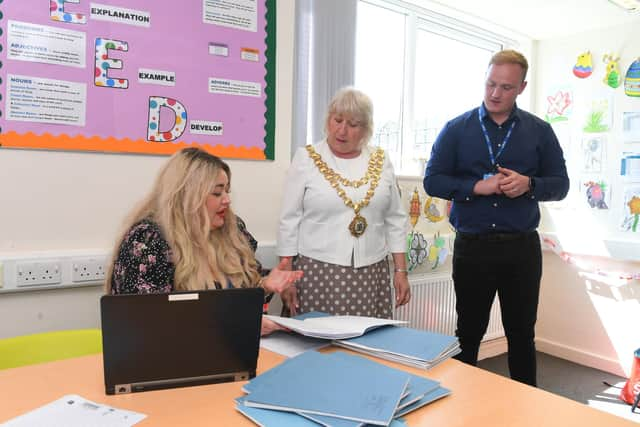 "The plan is to reach out to as many young people as we can. We only have 25 spaces currently but the need is so high within the borough, the vision for us is to flip that on its head so we've got plenty of space and all the children who need our provisions have a place to go."
Stuart started his teaching career in 2016 at Edstart before studying for Postgraduate Certificate in Education in 2018 prior to securing a position at Orrell St Peter's High School.
Rugby League Cares is an indepedent charity that touches on the lives of people at every level of the sport with the mission to encourage players to gain the academic or vocational qualifications needed to become as successful off the pitch as they were on it.