Wigan's Poundland warehouse welcomes trainees to help them learn new skills
A national firm has opened up its Wigan warehouse to offer work experience for trainees with additional needs.
Published 19th May 2023, 04:55 BST

- 2 min read
Poundland has created a staff shop in its warehouse's canteen, where trainees from The Hamlet have been working.
Based at Three Sisters in Ashton, The Hamlet is a vocational learning centre for young adults with additional needs, who can learn about the world of work and help the community.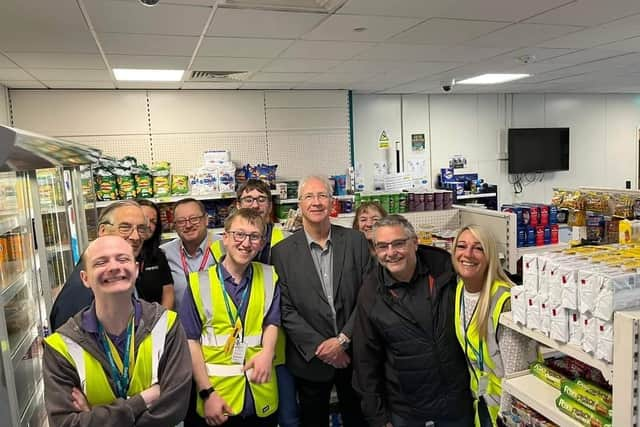 There are currently five trainees developing their skills in retail at Poundland, including stocking shelves, facing up, stock checking and pricing up. These skills will all be transferrable within the retail industry.
Gemma Crompton, head of provision at The Hamlet, said: "We can't thank Poundland enough for the amazing opportunities they are providing The Hamlet trainees with. We are already seeing our trainees grow in confidence, developing social skills and learning skills in the retail industry.
"Our trainees are all amazing and they continue to flourish, which truly inspires all who are involved. They are tonic to the soul and are changing the mindsets of the wider community.
"Our trainees may have a disability, but they all have the ability to shine at something and we are here to help facilitate their aspirations. Thank you Poundland."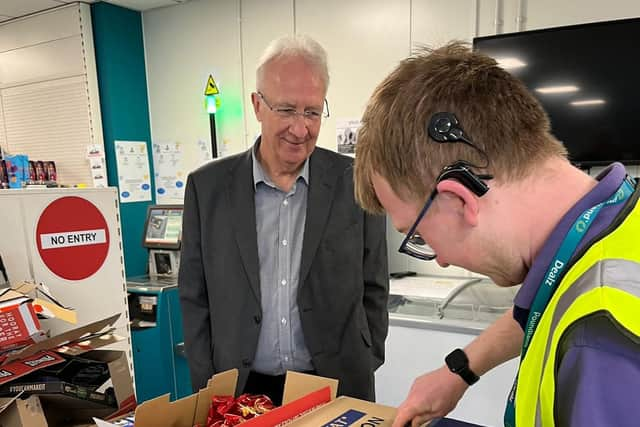 Janet Jones, stock control manager at Poundland, said: "Poundland are passionate about diversity, inclusion and well-being in the workplace alongside care in the community and are proud to have The Hamlet trainees learn valuable transferrable skills within our warehouse and primarily assisting in skills within the staff shop, from labelling and checking prices, stacking the shelves and keeping stock levels accurate, using hand-held terminals, amongst other skills they are learning.
"Our colleagues look forward to seeing the trainees each week and can see that Poundland don't just talk about topics, that we actually make things happen."
Wigan Council leader David Molyneux visited the staff shop to see the trainees at work, along with councillors Chris Ready, Andrew Bullen and Jenny Bullen.
He said: "We were absolutely blown away with the whole concept. Gemma at The Hamlet, the trainees and Poundland deserve all the accolades they get. Well done and good luck in this ground- breaking project."