Children's flu vaccination programme gets under way in the North West
Wigan parents are being urged to get children vaccinated against flu as programme begins in the North West
Watch more of our videos on Shots! 
and live on Freeview channel 276
Visit Shots! now
The annual programme aimed at children aged two to three, school-aged children and those aged six months with certain health conditions launched this week.
The NHS is calling on parents to ensure that children's consent forms are completed and the eligible pre-schoolers are booked in for appointments at their GP practice to prevent the spread of flu.
More than one million children across the North West in school years reception to year 11 are eligible for the flu vaccine in the form of a nasal spray and will be delivered in schools by immunidations teams. Children aged two and three (on or before August 31) are eligible for the free nasal spray via their GP practice.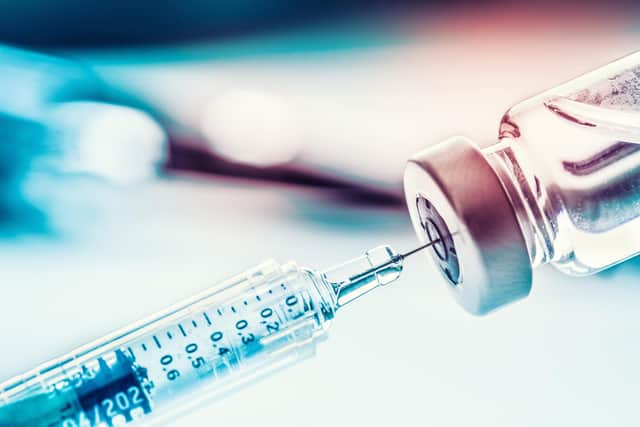 Children aged between six months and two years with a long-term health condition that increases risk of flu will be offered an injection instead of the nasal spray.
Flu rebounded last winter after being kept low since March 2020 thanks to Covid-19 control measures, and preliminary analysis by the UK Health Security Agency (UKHSA) found that deaths linked to flu last winter were the highest since 2017-18.
More than 10,000 children were hospitalised due to infection last winter and data shows that vaccines reduced the risk by two thirds.
Flu vaccines are the best protection we have for an unpredictable virus, which can cause fever, extreme tiredness, aching muscles and joints, stuffy nose, dry cough and sore throat. Being vaccinated can also protect others, including babies, grandparents and people with weak immune systems.
Tricia Spedding, NHS England North West Head of Public Health, said: "In the winter time, children pick up a lot of viruses, but having the flu vaccination will give your child the best protection from catching and spreading flu.
"Flu can make children very unwell, and in the school environment the virus can spread rapidly, which is why we're prioritising the roll out of the flu programme to children first.
"School children will be able to receive their vaccination at school, and all two to three-year-olds will be invited to receive their vaccination at their GP practice.
"The vaccine is the best way to protect our children, their friends and family against the flu."
If your child has a medical condition that makes them more at risk from flu, such as asthma or cerebral palsy, you can get them vaccinated at the GP practice if you don't want to wait for the school session.
Side effects of the nasal spray are typically mild if present at all. Children may develop a runny or blocked nose, headache, general tiredness, and some loss of appetite. However, these are much milder than developing flu or complications of flu, and some of these will be due to common cold viruses circulating at the time the flu vaccine is given.
Keeping children out of school when unwell important, with infections such as flu, RSV (respiratory syncytial virus), norovirus (the winter vomiting bug) and scarlet fever (caused by group A strep) rising throughout the Autumn and Winter.
It's fine to send your child to school with a minor cough or common cold. But if they have a fever, keep them off school until the fever goes.