Wigan-born Long Covid campaigner slams NHS clinics delay
Louise Barnes, who set up the Post Covid Syndrome Support Group on Facebook for people still suffering debilitating symptoms months after contracting coronavirus, said a roll-out of NHS facilities promised months ago was still nowhere to be seen.
Published 26th Apr 2021, 11:15 BST

- 2 min read
Updated 26th Apr 2021, 11:16 BST
She said pleas for better communication and understanding of Long Covid had also fallen on deaf ears, with patients still experiencing the same problems getting GPs to recognise their condition and take it seriously that were raised last summer.
Louise also expressed alarm at an upsurge of interest in graded exercise therapy (GET), saying this had been dismissed by health chiefs as poor quality and possibly harmful to people with conditions like Long Covid.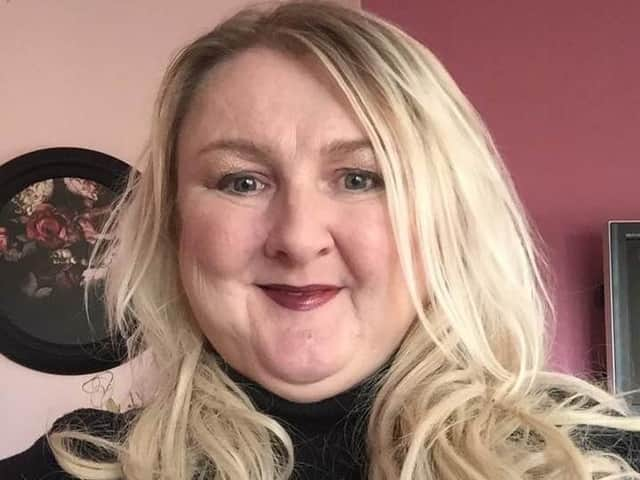 Louise said: "Patients are increasingly fed up about the delays in getting a comprehensive treatment plan.
"It's as if the Government are waiting for the vaccine rollout and Covid infection to go away before they will entertain us.
"Sir Simon Stevens at NHS England and Matt Hancock promised us these clinics back in the fall.
"Now we are being met with excuse after excuse.
"Groups like ours and others have worked hard to get recognition and had to threaten to launch an enquiry to get them.
"Now four months have passed and we are no further on.
"The NHS is not under pressure as it was during the pandemic and we had suggested in our petition last year that clinics should be multi-faceted for a multi-syndrome illness and that each patient should be seen at weekends on a case-by-case basis to prevent a burden both on the NHS and on patients given their fatigue.
"Instead some places have no clinics at all."
Louise says Long Covid patients need access to specialist scans which will be able to assess if they have long-term organ damage.
Instead she said there seemed to be increasing interest in exercise-related efforts to combat Long Covid, even though Nice, which produces expert advice for health bodies, has graded it as low-quality treatment.
She said patients going to their GPs across the country with Long Covid were also still being told in some cases that they were experiencing some form of mental health problem or psychiatric condition related to the anxiety caused by being ill.
Louise has been calling on medical bodies to prevent doctors coming to these conclusions about Long Covid since fairly early on in the pandemic last year.
She said many people in social media groups which offer support to those with the condition are also finding it extremely difficult to get referrals to the NHS clinics as some medical professionals do not know how to do it or the correct terminology to use.
She also said some of the clinics which have been set up only deal with some of the symptoms, such as respiratory problems.
Louise recently travelled to London to raise awareness of the condition with other campaigners.
They wrote messages on hearts at the National Covid Memorial Wall which commemorates those who have died.
NHS England was asked to comment on the criticisms but had not responded as we went to press.
If you value what we do and are able to support us, a digital subscription is just £1 for your first month. Try us today by clicking here and viewing our offers.