Wigan looks set to face tighter Covid restrictions
An alarming rise in Covid-19 cases is about to consign Wigan to the same restrictions as most of the rest of Greater Manchester.
By Charles Graham
Published 25th Sep 2020, 07:58 BST- 2 min read
Updated 25th Sep 2020, 08:04 BST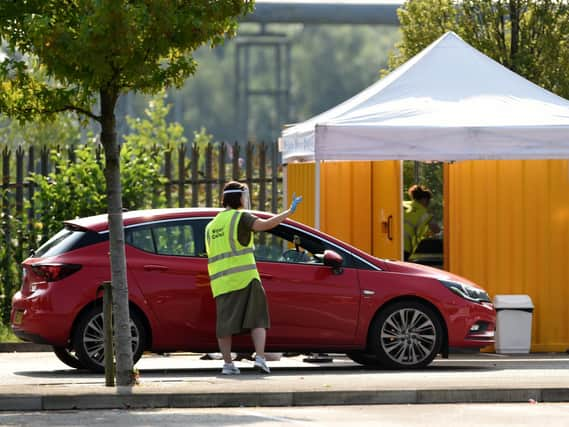 Top officials and members of the Government held a gold command meeting yesterday to review the data and it is being reported that it will be announced later today that Wigan, plus Stockport which has also enjoyed a lighter touch of infection control will now be falling into line with the rest of the city-region.
The news came hours after the borough's public health chief, Prof Kate Ardern urged Wiganers to follow the coronavirus avoidance rules as the local rate of new cases climbed above 100 per 100,000.
Only a week ago the borough was put on "red alert" as cases, which had been few and far between in the preceding weeks, rose above 50.
Even 100 is low compared to a lot of areas facing tighter restrictions, but there is a keenness to curb the spread now - including into neighbouring areas such as St Helens and Bolton, although there have been allegations that Wigan's infections have gone up in part due to Bolton residents' coming to the borough to get round restrictions on hospitality venues there after it recorded the highest number of cases in the country (218.4 at the latest count).
Tighter restrictions for Wigan would mean households in the borough would no longer be able to meet in homes or gardens, apart from those of people within support bubbles.
However, unlike Bolton and Oldham where even stricter rules apply, people would still be able to visit pubs and restaurants, so long as they abide by social-distancing rules.
As new national restrictions kick in, including 10pm pub curfews, a Wigan local escalation plan has also been rolled out.
Prof Ardern explained the work being done locally while also urging residents to do everything they can to abide by the guidelines designed to help prevent the spread of the coronavirus.
She said: "As Wigan borough's new infections rate has now surpassed 100 cases per 100,000 people, I urge the public to continue supporting our efforts to contain the virus by strictly following government guidance.
"Our teams are closely monitoring the infection locally and we have reopened the testing centre on Chapel Lane for key worker appointments so we can trace effectively.
"Our robust plan to minimise transmission is under way through supporting those in self-isolation, working with communities, targeting messages in areas where infection is higher and enforcement action against individuals who flout the rules.
"But we need your help too. The announcement from the Prime Minister demonstrates a national need to comply with the rules.
"Coronavirus has not gone away. Be kind, be responsible and follow the three W's: wash hands, wear a mask and watch space."