Fatal missed opportunities for Wigan people with severe mental illness
Less than half of people with severe mental illness in Wigan borough receive physical health checks that could prevent early death.
Published 2nd Jun 2020, 08:51 BST

- 3 min read
Updated 2nd Jun 2020, 08:52 BST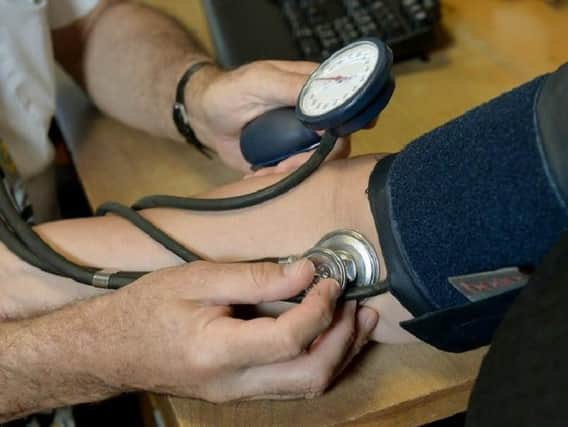 With just over a third across England receiving full examinations last year, charity Rethink Mental Illness says it is "unacceptable" that the country is so far behind the NHS's 60 per cent target.
NHS England data shows that 2,951 people had severe mental illness in the NHS Wigan Borough Clinical Commissioning Group area in 2019-20.
But only 1,244 received a full physical check-up – 42 per cent of those covered by the CCG, despite the target being set at 60 per cent.
However, it was up from the 36 per cent checked in 2018-19.
Physical health examinations include checks for alcohol consumption, blood glucose, cholesterol, blood pressure, body mass index and smoking status.
The most common check performed in Wigan borough was for smoking status, with 2,647 patients having results recorded.
A patient is recorded as receiving a full examination when they have undergone all six tests.
Across England, only 36 per cent of 444,972 people with severe mental illness received a full health check last year.
Danielle Hamm, associate director of campaigns and policy at Rethink Mental Illness, said more of the potentially life-saving appointments need to be carried out nationally.
"People living with severe mental illness such as schizophrenia or bipolar disorder die on average 15 to 20 years earlier than the general population, largely due to preventable physical health conditions such as heart disease or type 2 diabetes," she said.
"Physical health checks are therefore an important intervention to help reduce this inequality, by helping doctors to identify potential risks to physical health and provide subsequent care and treatment. It is unacceptable that we are still so far from the target set."
Geoff Hayes, head of health policy and influencing at mental health charity Mind, said mental and physical health problems are treated separately "too often."
He added: "This data shows that too many people with serious mental health problems are not receiving the physical health checks that they should.
"It's important, even in the midst of the coronavirus crisis, that services can adapt and be creative to try to establish where a person might best receive their physical health check and carry it out.
"This is far too urgent an issue for people to have to wait until lockdown restrictions ease to be able to receive the care they deserve."
In a report accompanying the latest statistics, NHS England said 30 CCGs did not submit any data or had no figures to submit.
Dr Tim Dalton, chair of NHS Wigan Borough CCG, said: "Serious mental illnesses and physical ill health can often go hand in hand, which is why it is important that people with mental illnesses get a regular health check.
"We are working hard to make sure that more people get a health check and in Wigan borough, nearly all patients with a serious mental illness get a physical health check with their GP during the year.
"Some 42 per cent of these patients will also get one with the team supporting them with their mental ill health.
"However, there is still more work to be done and we will continue to work together with GP practices, mental health teams and community health teams to make sure that everyone who needs a health check, gets one."
An NHS spokesman said: "The NHS is investing almost £1bn to improve community mental health services, which includes improving physical health care so that 390,000 patients with severe mental illness will receive a check by 2023-24.
"Due to the Covid-19 pandemic it is important now more than ever that the local NHS services adapt and offer flexible options to keep people safe from the virus while supporting the physical health of people with severe mental health problems. Our message to anyone experiencing poor mental health is: the NHS is here for you, please help us help you, and come forward for the care you need."