Rottweiler Boston was 'screaming in pain' before vital surgery – but still has a long way to go
A Rottweiler could face crippling discomfort for life unless thousands of pounds are found to pay sky-high vets' bills.
Published 26th May 2023, 15:45 BST

- 2 min read
Six-year-old rescue dog Boston has been under veterinary care since April, after he developed a bad limp on his back right leg and couldn't stand properly, which at points left him "screaming in pain" said owner Jack Farnworth.
Jack, 31, and his girlfriend began sleeping in a tent outside with Boston, as well as in the car, after the dog wasn't allowed to tackle an outside metal staircase to the upstairs flat where they lived.
Jack has since moved to a new, ground-floor address in Wigan to make it easier for his beloved pet dog.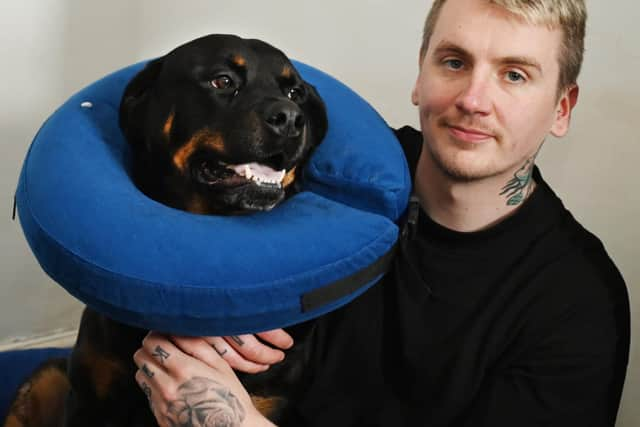 He said: "I got Boston at the end of 2017 and he is my best friend and I love him to bits. He is more than a dog to me and is a really big part of my life.
"He goes everywhere with me, whether that is a trip out to Blackpool or Southport, or a walk up to Rivington or to a local coffee shop.
"Boston loves going out in the car and on walks and sometimes I think he enjoys being in the car more than he does going for a walk."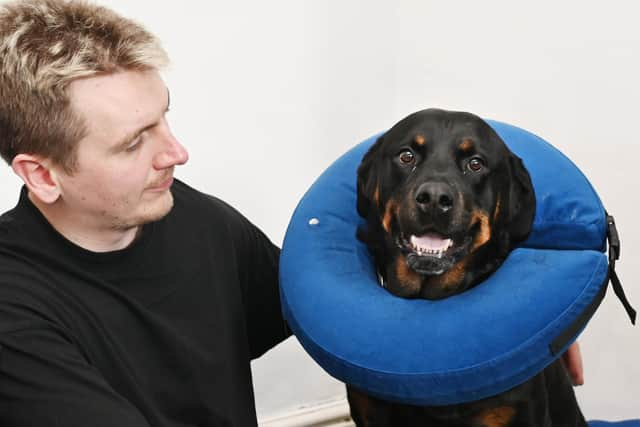 Jack said Boston had been a vital support for him during his mental health problems, which include anxiety and depression. "He gives me a reason to leave the house and also a reason to live," he added.
Following an x-ray, Boston recently underwent major surgery on his cruciate ligament, or knee area. Unfortunately he bled a lot during the procedure, which left Jack facing multiple trips back to the vets post-surgery as the bleeding didn't stop for around eight or nine days.
Jack added: "Before the surgery, he was in a lot of pain. Although during this time Boston wasn't able to weight bear on his back leg properly, he was still happy in himself and loved a cuddle.
"The main concern now is Boston's right hip, which is almost permanently dislocated.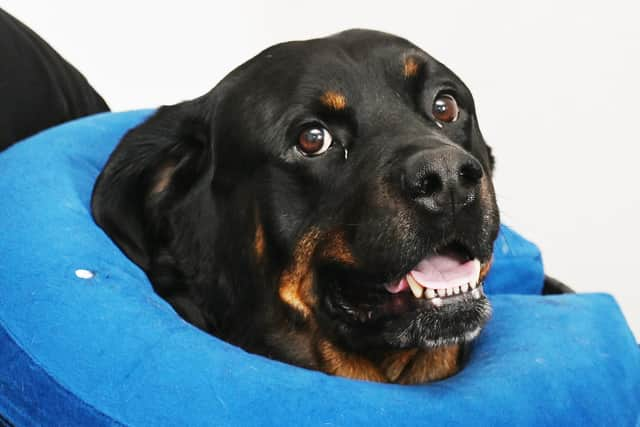 "The cost of surgery on his right hip is £7000 but would improve Boston's quality of life massively. The main thing now is for Boston's knee to heal up properly and then we can think about doing the surgery on his right hip.
"The vet bill is currently at £5000 and my insurance only goes up to £3,000. I have started a claim with my insurance and are waiting to hear back. There is no way I would be able to pay for the hip surgery on top of Boston's outstanding vet bill.
"I've set up a fundraiser to ask for any help for my Boston as I hate to see him in any pain or discomfort. He is a great dog and I would love for him to have many more years enjoying himself and going on road trips and seeing my family as they all love him very much."