Loving Wigan dad completes gruelling 36-mile walk in memory of his baby daughter
A baby Wigan girl's legacy has been renewed again after her dad took part in another punishing challenge to help other poorly children.
Adam Prince and his partner Andrea Tyrer lost their beloved daughter Emmie Violet at the age of four and a half months in September 2018.
The tot had spent her short life at Manchester Children's Hospital and Alder Hey Hospital in Liverpool.
She had been born with complex difficulties, including a rare heart defect, and died just five months later after contracting a virus.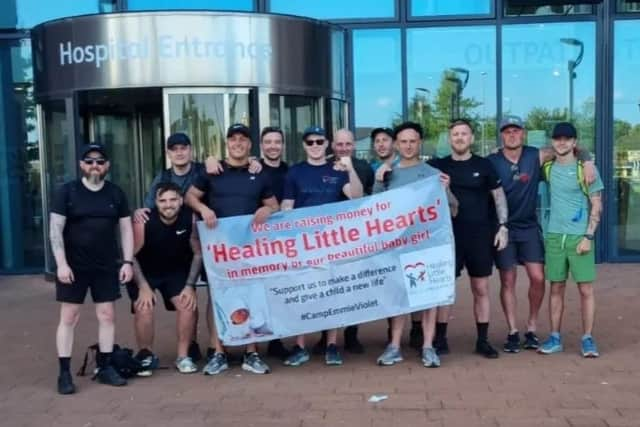 To thank the surgeon who performed life-saving surgery on Emmie at one point, Adam and Andrea fund-raise every year on Emmie's birthday for the Healing Little Hearts Charity.
They sponsor Aldser Hey heart surgeon Ramana Dhannapuneni (known to everyone as Dr Ram) to the tune of £6,000 to bring a team of surgeons and nurses – taking unpaid leave from their day jobs – to countries where such surgery is not available, both to perform open heart surgery on youngsters and teach local surgeons how to do the same and so save countless lives yearly.
The first marathon walk in 2021 saw 32-year-old Adam, family and friends walk from home in Hindley Green to Alder Hey and 12 months ago they completed the Yorkshire Three Peaks.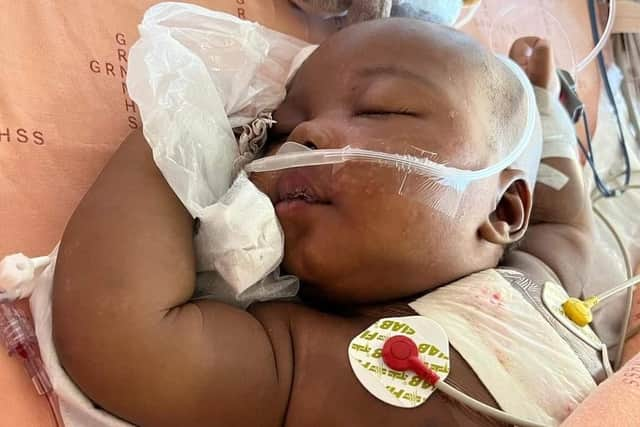 This time they thought they would make it even tougher and walked 36 miles in a day from Manchester Children's Hospital to Alder Hey.
The challenge was completed in 12 and a half very warm hours and with money still coming in, their running total since beginning the charity walks is now pushing the £18,000 barrier in the space of two years.
The first "Emmie Violet Camp" to help sick youngsters in the developing world went out to Namibia in January last year, the second is going to the same east African country next month and the cash raised by the latest trek ensures that a third will take place in future.
Teaching assistant Andrea, 31, said: "There were 12 of them completing the challenge this time and not only was it longer than before, it was also very hot.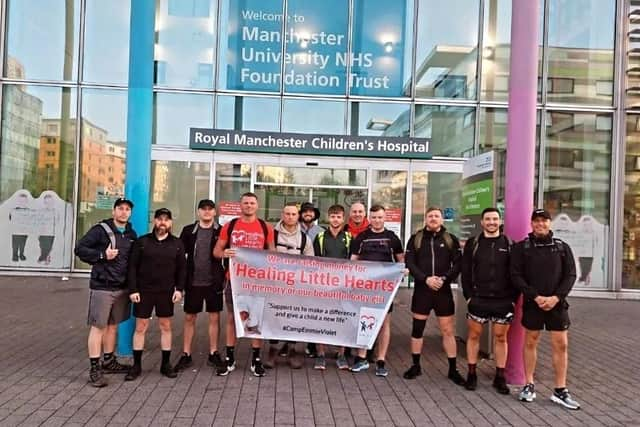 "But the cause is a very special one to us all and we are so keen for Dr Ram to help unfortunate children in other countries."
Adam and Andrea, who have a three-year-old son Lewie, also raise funds towards renovating the near-derelict chapel at Hindley Cemetery, where Emmie's final resting place is, sos that it can be used to support people mourning their loved ones, as well as other members of the community.