Wigan NHS staff may go on strike
Attempts by the borough's hospital to allay employees' fears about a controversial switch in job status have completely failed.
Published 20th Mar 2018, 15:55 BST

- 3 min read
Updated 20th Mar 2018, 17:00 BST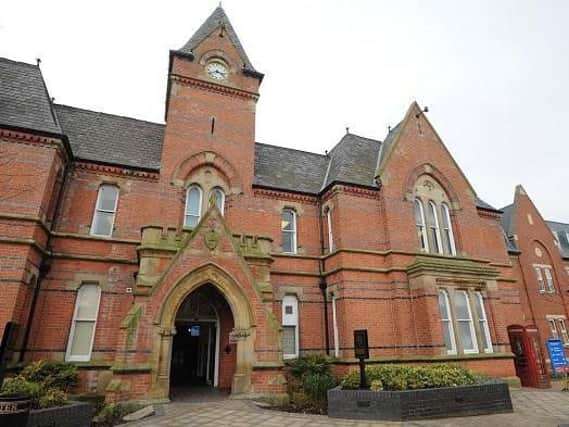 Staff at Wrightington, Wigan and Leigh (WWL) NHS Foundation Trust voted overwhelmingly in a trade union ballot to reject the move to subsidiary firm WWL Solutions, raising the spectre of industrial action.
The poll by Unison found a massive 82 per cent of those consulted against the move, with a 69 per cent turnout.
Any repeat in a formal ballot would give the union legal authority to launch action, potentially including strikes.
That is now the road the dispute appears to be heading down. Unison met staff yesterday and the Wigan Labour Party meets tomorrow to discuss the escalating problem.
WWL wants to move around 900 staff in a long list of roles, including porters, cleaners, switchboard operators, transport workers and caterers, into the wholly-owned company, saying it is a model that has worked well in other parts of the country.
Employees' deep concern about the potential erosion of rights and conditions in the future, though, is being reflected in the political sphere, with MPs and councillors strongly warning against a two-tier NHS workforce and demanding health chiefs have a rethink.
Staff have now twice rejected the WWL Solutions proposal, with bosses attempting to tweak the idea and provide reassurances their pensions and working terms and conditions would not be tampered with after the first vote.
Sean Gibson, Unison North West regional organiser, said: "Staff feel very strongly about the value of being employed by the NHS. Catering staff, cleaners and porters all want to stay part of the NHS team.
"We will be holding meetings with members across the main hospital sites this week with a view to a formal ballot for industrial action.
"We are open to meet with management, but they have to be clear that their outsourcing proposal is simply unacceptable to the vast majority of our members."
Politicians are also ratcheting up the pressure on hospital bosses.
Wigan MP Lisa Nandy said: "I'm grateful to WWL staff who have taken a brave decision to reject these damaging proposals and keep the NHS in public hands.
"They are acting in the best interests of patients and they have my full support. I hope the Trust will now listen and abandon these plans to avoid the very real prospect of strike action.
"It is not in the interests of staff or patients to see a two- tier workforce develop in our NHS and undermine the teamwork and commitment to public service that keeps the NHS going."
Ms Nandy said staff had been threatened with losing their jobs if they did not sign up with WWL Solutions.
She also said the Labour Party had written to health secretary Jeremy Hunt about what it calls "backdoor privatisation" through subsidiary firms.
Popular Wigan backbench representative Coun George Davies, who worked as a porter at Wigan Infirmary, is also backing the employees.
He said: "All NHS staff need to be protected with the same NHS contract and conditions. This is being proved across the country where a two-tier workforce is coming along.
"In the next couple of years this will destroy our NHS as we know it.
"WWL staff are so against this move. We are fighting for all our ancillary staff."
Senior health figures have previously tried to reassure employees at length that they are initially protected under TUPE regulations and after that have nothing to fear as WWL has no wish to erode terms and conditions.
The Trust has also cited its long history of resisting privatisation.
However, after the news of Unison's ballot came through the response was much more muted.
A WWL spokesperson said: "The Trust believes that WWL Solutions provides the best future for staff and patients. The Trust has and continues to engage with staff to ensure the optimal solution for all is achieved."