Wigan woman helps new mums find a passion for sewing
A Wigan businesswoman has started a sewing club to teach new mums how to sew for their babies.
Watch more of our videos on Shots! 
and live on Freeview channel 276
Visit Shots! now
Debbie Marsden, a 41-year-old mother of three herself, started a sewing business from home almost 10 years ago after suffering an ectopic pregnancy.
She explained that it was her newfound love of sewing that helped her deal with her loss, saying "I sewed myself happy."
This led her to start her business Lola-Pops, sewing unique baby clothes that she sold from home.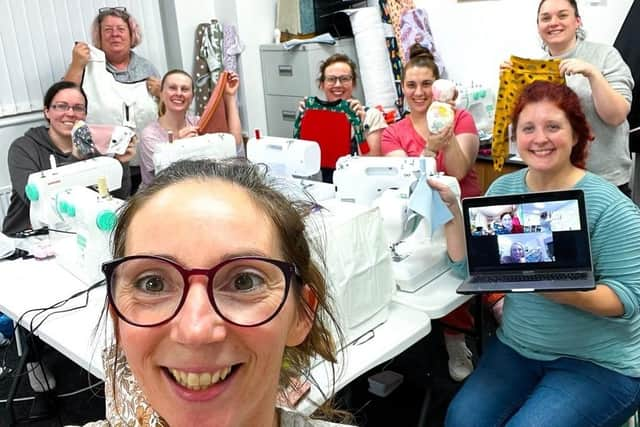 Over time, her business took over her whole house and it stopped feeling like a home, so Debbie moved her operation to Pemberton Business Centre.
As the business grew, she knew that she wanted to teach others how to sew because "Sewing helped me as a young mum" Debbie said, and she wants to give other mum's the skills to enjoy sewing as much as she does.
She also realized that she had not done any sewing for herself since she started her business, she had been too busy sewing for everyone else.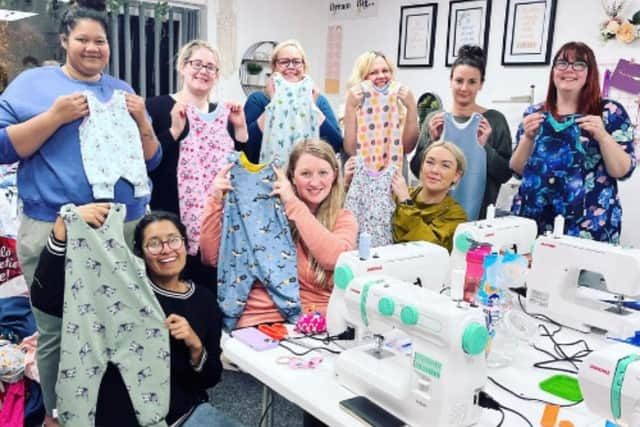 Debbie said "I want to advocate knowing it's okay to have some time for yourselves."
This prompted her to set up This Mummy Sews, to allow herself one evening a week for "selfish sewing," where she makes clothes for herself and nobody else, and teaches other mums in the process.
She was worried that she would not have time to fit it in, but knowing that other mothers were coming to sew with her meant that she could not let them down.
The aim of each social is to sew a new piece of clothing for your baby every week, and you can bring your baby with you.
The social event is a trial that started this month and takes place every Tuesday 6.30pm to 8.30pm at Pemberton Business Centre. There have only been two sessions so far, but by the second session all the places were booked up so Debbie live streams the event as well.
She is made up with how well the trial is going down and has "Loved every second of teaching the new mums".
It means a lot to the mums attending too; they leave class with a spring in their step and proud of their creation. One mum even described it as the best thing she had done on maternity leave.
The trial finishes after November, but in January she is going to bring it back and increase the number of places so that more mums can come to the social in person. This is because she knows that she can help make many more mums feel the same way she does.
The feeling that sewing gives Debbie is "indescribable" and thanks to This Mummy Sews she got chance to do some selfish sewing and made a dress which has received "so many" compliments.
"Believe it or not this is the first proper dress I've made for myself in the whole 10 years I've been sewing!" Debby said.
The class baby orientated but it is not only for mums it is for everyone, even people who think they are bad at sewing because "sewing is forgiving, if you make a mistake you can always put it right" Debbie said.