Doors open on Orwell's life in new Wigan exhibition
A permanent Wigan exhibition celebrating the author George Orwell has been unveiled.
Published 3rd Mar 2022, 12:30 GMT

- 2 min read
Updated 10th Mar 2022, 11:13 GMT
An opening ceremony was held by the Orwell Society at the Museum of Wigan Life and was attended by Wigan MP Lisa Nandy, the Mayor Coun Yvonne Klieve and Orwell's son Richard Blair.
The event contained various talks on Orwell and his work, highlighting the key role Wigan played in Orwell's exploration and documentation of the living and working conditions of some of the poorest people in 1930s Britain.
It also commemorates the 85th anniversary of the Road to Wigan Pier.
Mr Blair was delighted to return Orwell's work to the place where his father did most of his research. He said: "I think its great to see everything that has been put together. Its important to keep the
heritage of the borough alive and this is a vital part of its history.
"The Orwell Society's work is gathering speed and I think it will get better as time goes on.
"Hopefully we've taken a bit of steam out of the name Orwell as a lot of people didn't appreciate his work at the time."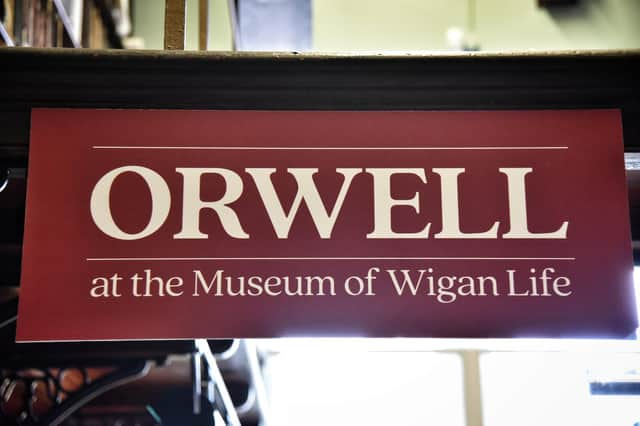 The exhibition comes after years of work by The Orwell Society, its supporters and the council, to compile a rich collection of materials relevant to Orwell's life and works, in particular those related to his time in the town.
Among the exhibits on the display is a wealth of material donated by Peter Davison, author of The Complete Works of George Orwell, the most exhaustive and detailed biographical collection ever written about the author.
The presence of the Davison collection as part of the wider Orwell at the Museum of Wigan Life exhibition, makes Wigan the pre-eminent centre for Orwell studies in the north of England.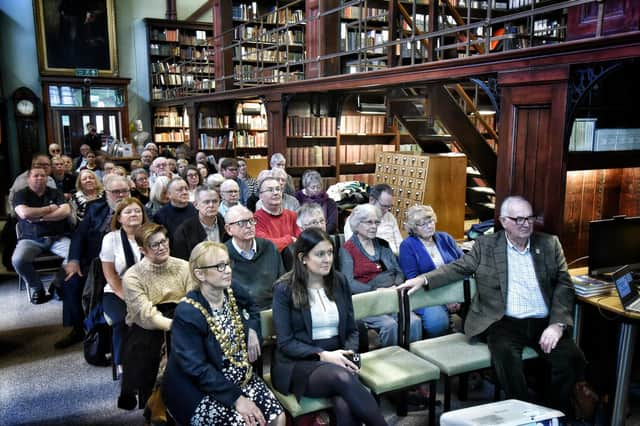 Mr Blair added: "Davison approached me at the unveiling of the Orwell statue at the BBC and asked me what I wanted to with his books.
"My wife suggested that we should bring them to Wigan.
"It will help give people a greater insight of why Orwell came to Wigan.
"There are a lot of things in the borough today that he helped orchestrate and this exhibition will show that."
The exhibition is now open to the public from 10am to 4pm Tuesdays through to Sundays at the Museum of Wigan Life.
Want to see fewer ads? Subscribers to Wigan Today get access to the ad-lite version of our website, which features 70% fewer ads and faster load times for a better experience. Find out more here