The amazing story of how a boy went down the pits aged seven and rose to become an MP
A family reunion is being organised to hand back a lavishly illustrated volume once owned by a Victorian-era Wigan MP.
Published 27th Feb 2023, 15:45 GMT

- 2 min read
The bound volume was presented to Samuel Woods, MP for Ince, in 1893 by the Wigan Typographical Association.
The illuminated address book - which consists of just six pages - came into the possession of Wigan Building Preservation Trust, and it's hoped that it can be returned to Sam Woods' direct descendants.
His great grandson David Adams is still alive at the age of 91, and it's hoped his great great granddaughter Helen Adams - along with several other family members - will be able to travel to Wigan to presented with the book on a temporary loan before it is put on public display.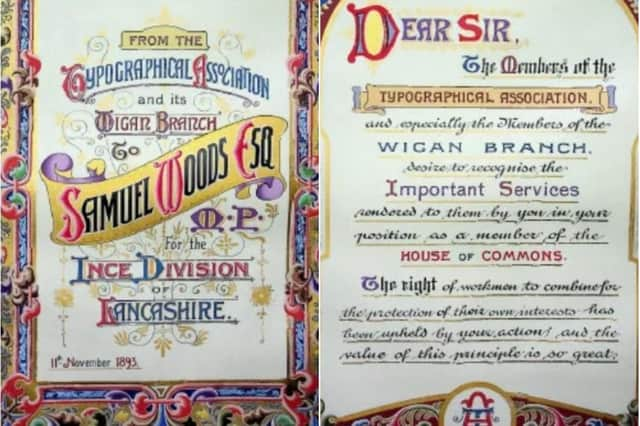 Helen, who lives in Llanberis, North Wales, said: "It would be lovely to do something soonish while Dad's still alive as he's possibly one of the only people alive who knew someone that Sam did.
"My father is the last living link to Sam Woods, as his grandmother was Sam Wood's daughter. It's a phenomenal story – we forget how hard it was for people."
Born at Peasley Cross in St Helens in 1846, Sam Woods began working in coal mining at the age of just seven. He spent most of his adult life at Bryn and was elected as a pit checkweighman in 1875. In his spare time he began to organise the miners in the Ashton and Haydock districts and was a key figure in the formation of the Lancashire and Cheshire Miners' Federation, becoming its first president.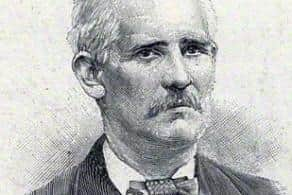 When this merged into the Miners' Federation of Great Britain (MFGB) in 1889, Woods became the organisation's first vice-president. It was also in this period that Woods became involved in local politics, and he was returned as MP for Ince in 1892. His role in a miners' lockout the following year was commemorated in a popular song, which ran:
"All honour to Sam Woods my lads,He's doing all he can -Trying to get an honest wage,For the British working man.The day is fast approaching,When the victory we'll shout,And remember those who helped usWhen we were all locked out..."
Woods' main concern during his parliamentary career was the protection of workers' health and safety, such as campaigning for a statutory limit of eight hours on the period that miners could work in a single shift. The illuminated book was presented to him on November 11, 1893, in recognition of his services to trades unionists generally by the stand he took on their behalf in Parliament.
The book was originally passed on to Wigan Local History & Heritage Society by Kent-based Harold Goodwin. He taught Trade Union Studies in the Workers' Educational Association (WEA) – which had strong connections to the Labour Party - and was given the book by a student in the early 1980s.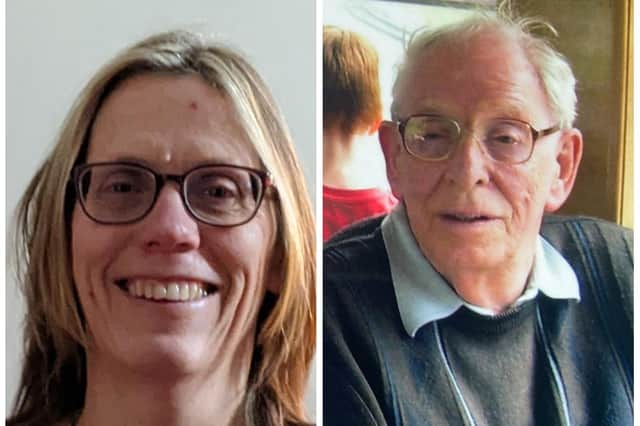 Andy Lomax, who chairs the Wigan Building Preservation Trust, described Sam Woods as "one of the birth-childs to the Labour movement."
The name of Sam Woods still survives with a sheltered housing development named after him in Ashton-in-Makerfield.