Plant based makeover for veganuary with a green taste for classic dressing
It's been around for years but now the classic mayonnaise has been given a green makeover for veganuary.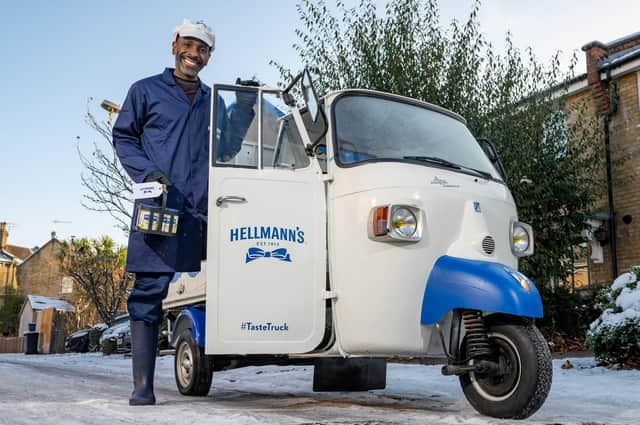 As research reveals half of Brits (48 per cent) are discouraged from eating vegan food because they believe it's bland and more than half (58 per cent) say their biggest concern about going plant-based is missing out on taste and flavour, Hellmann's is on a mission to prove vegan food doesn't have to be a compromise.
Bringing the superior taste of its vegan mayo to the masses, Hellmann's is launching a dairy-free riff on the traditional milkround, with its unique 'Taste Truck' delivery service – which will see lucky residents of Sandwich Street (London), Mayo Close (Hertfordshire) and Sandwich Drive (Essex) wake up to a surprise of Hellmann's Vegan Mayo on their doorsteps this January. Tasting is believing, after all.
The once off delivery service is set to launch at a time when Brits are already intent on changing their consumption habits, with more than half (58 per cent) claiming they'll be focusing on their health this January, a quarter (24 per cent) committing to dry January and 1 in ten (nine per cent) partaking in Veganuary. For those looking to cut out meat and dairy, the foods missed most by this group will be a full English breakfast (26 per cent), steak and chips (18 per cent), and fish and chips (17 per cent) – with the taste and flavour (58 per cent) and comfort of eating them (43 per cent) being the reasons Brits will crave them the most.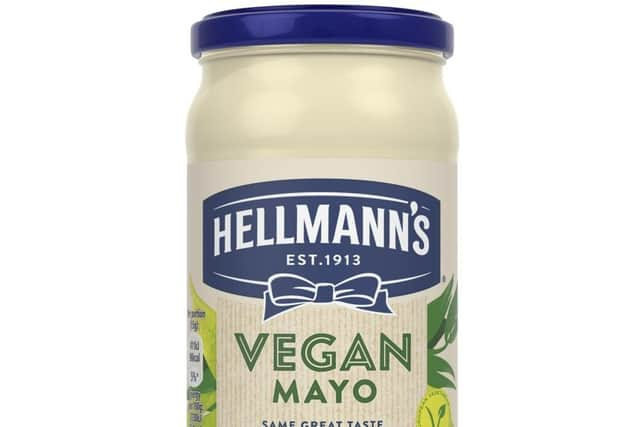 With over a third (34 per cent) of people stating that they are open to trying vegan products that are highly rated, Hellmann's Taste Truck will demonstrate that going plant-based is easier than you think, with the great taste of its popular Vegan Mayo – which also comes in tasty flavours including Garlic, Baconnaise and Chipotle.
What's more, for those that don't get their hands on a free Taste Truck delivery, Hellmann's is offering out 40,000 free samples of its Vegan Mayo via SoPost, on a first come, first serve basis. All you need to do to get your hands on a sample is complete this form via the SoPost website*.
With over half of Brits (57 per cent) declaring that they prefer Hellmann's vegan mayo to its biggest competitor, the mayo king is further cementing its mouth-watering taste credentials with the launch of its biggest ever Vegan Mayo jar (475g).
Whether you're a flexitarian, vegan-sceptic or plant-based lover, Hellmann's is encouraging Brits to slather its Vegan Mayo onto sarnies and taste that it could just be the best mayo ever.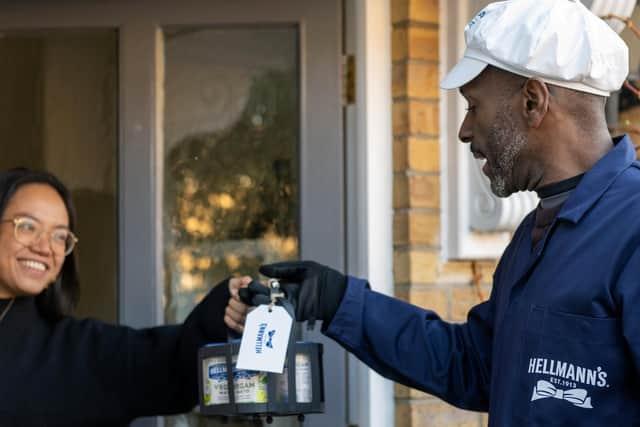 Senior marketing manager at Hellmann's, Rachel Chambers, said: "There's a perception around the inferior taste and flavour of plant-based alternatives, but consumers have told us that they think our vegan mayo is almost as good, if not even better than the real thing."
"That's why we've made it our mission to bring Hellmann's delicious plant-based flavour straight to the doors of Britons with our unique Taste Truck this Veganuary. What's more, we're so confident in the superior taste of Hellmann's Vegan Mayo that we're launching an even bigger jar to kick start the year."