Antifreeze worry after death of cat
A devastated pet owner fears her cat is the latest to be poisoned by antifreeze in a series of incidents.
Published 30th Jul 2016, 09:00 BST

- 2 min read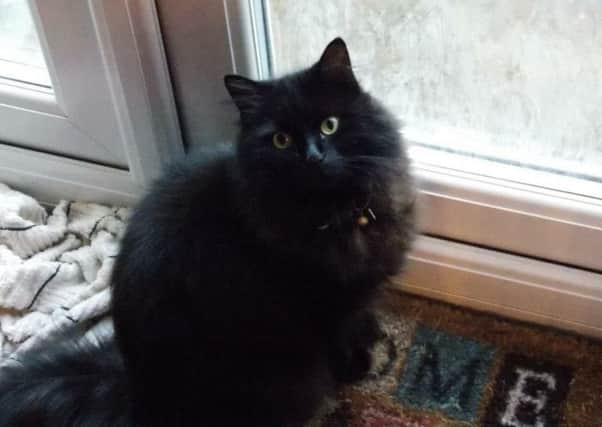 Paula Bailey noticed cat Missie was unwell last Saturday and was worried she had ingested antifreeze.
Missie went outside through an open window and has not been seen since.
However, Mrs Bailey went looking for her the next day and found a clump of her fur on a nearby field.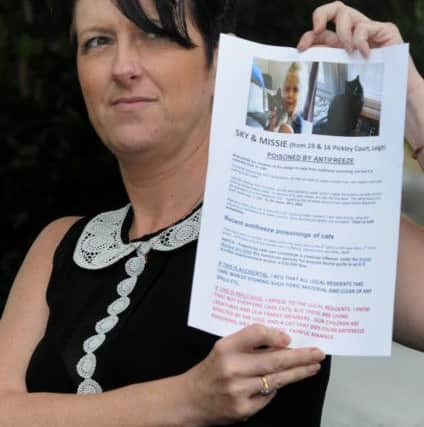 She believes Missie has died, possibly attacked by a fox while weakened by antifreeze.
Mrs Bailey, of Pickley Court, Westleigh, said: "I have not slept properly since Saturday. It's not because it's a cat but that I don't know what's happened to her.
"Also, if she had been poorly, I would have had her put down and she would have been out of her suffering. I believe it's an horrific death."
Mother-of-two Mrs Bailey, 45, is now appealing for help to find her beloved cat.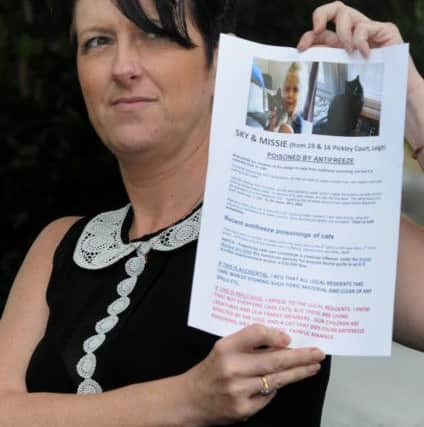 She has also produced posters warning people about the dangers of antifreeze and plans to distribute them in the area.
She says the antifreeze could have come from a leak in a car, but she fears the sweet-tasting liquid had been left deliberately.
In April we reported that two cats in Westleigh had died after ingesting antifreeze, including a cat belonging to Mrs Bailey's neighbour.
And she has heard of several other cats in the area who were thought to have died due to antifreeze, including four from a nearby street.
She said: "I think it's absolutely disgusting that people could go out there and do something so horrible to creatures."
Mrs Bailey and her children had owned Missie for nine years, as well as two dogs and lots of fish.
She was waiting to house a kitten born three weeks ago, but is now reconsidering.
"I'm thinking now whether I should get her because I'm frightened to death of it happening again," she said.