Complaint over delays to armed forces hub
Wigan Council has defended its commitment to supporting the borough's veterans following criticism by an ex-serviceman.
Published 15th Sep 2017, 16:13 BST

- 3 min read
Updated 15th Sep 2017, 17:15 BST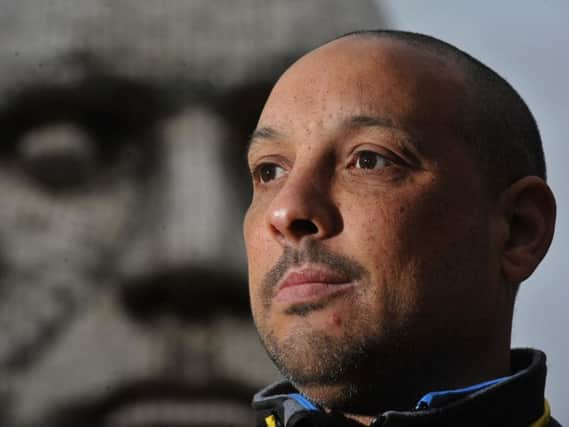 Former Paratrooper Royston Brett, from Golborne, said the slow pace of work on the veterans' hub in Wigan town centre seems to suggest helping ex-members of the armed forces is not a priority.
Mr Brett, whose 15-year career as a Para included tours of duty in Northern Ireland and the Middle East, said veterans had already faced a two-year wait for the new facility.
The town hall stressed it saw helping those who have served the country on the front line, including through the creation of the new hub as part of the market hall redevelopment, as important.
However, the local authority also said the project was still at the design stage and no timetable could be given for when the hub would be finished.
Mr Brett said: "A veterans' hub is being set up in the centre of Wigan but that's still not been realised.
"They still don't seem to be getting anywhere with it. I go into Wigan expecting to see building work happening.
"There's nothing and that's disappointing, especially when they announced it in 2015.
"We are now coming towards the end of 2017 and there's no development. Wigan Council says it is going to do things to support veterans and the armed forces community but it's not showing it. It's just words, there's a lack of action.
"The council has a duty of care to veterans. A couple of people have managed to open a little hub in Leigh and that has already seen some very serious cases of veterans who are homeless and suicidal.
"However, in my opinion it's the Government failing veterans, and that in turn leads to councils failing veterans."
Wigan Council has responded strongly to deny Mr Brett's allegations but it is clear there is a lot of work to do before the new hub is ready.
Karl Battersby, director for economy and environment, said: "We are committed to creating an Armed Forces Hub which will benefit the serving and veteran community of Wigan borough.
"At a time when other councils are having to use reserves to balance the books, we are not, and our commitment of £500,000 remains in the budget.
"This is all while we maintain one of the lowest council taxes in Greater Manchester.
"The plans for the hub are progressing as we work through the details of the technical design and operating model and we will soon be engaging with the armed forces community on how the new hub will operate and what they want to see in the centre.
"Our work with veterans and serving armed forces members is a key priority and we are working across the borough to support them.
"This is demonstrated by Nice-Pak signing the Armed Forces Covenant just last week and we are preparing to honour one of our World War One heroes Thomas Woodcock VC with a street-naming ceremony later this month.
"Our commitment to our armed forces community has been recognised with two award nominations in the forthcoming Royal British Legion Greater Manchester and Lancashire awards for Individual Achievement for our Armed Forces key worker Chris Walker and Wigan Council is shortlisted for the Public Sector Award for excellence in the delivery of service to the Armed Forces community."