Assaults at Wigan's jail rise by almost a fifth in just a year
There has been a huge rise in the number assaults committed by inmates at Wigan's jail compared to the year before.
Published 21st May 2023, 04:55 BST

- 2 min read
The Ministry of Justice figures show prisoners at HMP Hindley committed 29 serious assaults last year – up from 18 in 2021.
Across England and Wales, the number of such offences rose by 19 per cent from 2021 to 2022, with reform groups warning the figures highlight issues in prisons across the country.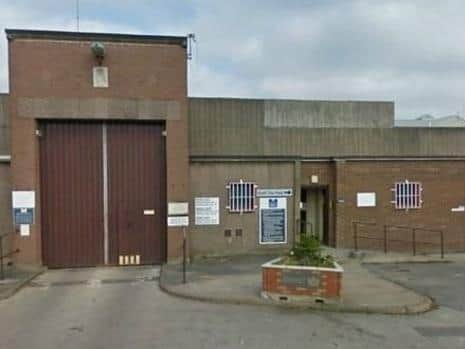 The Prison Reform Trust said frustration and violence are the consequences of too many people being held in tight spaces, burnt-out staff, and prisoners being locked up for much of the day.
Nationally 2,417 serious assaults were recorded in 2022 – up 19 per cent rise, though this remains below the pre-pandemic level of 3,679 in the 12 months to December 2019.
Pia Sinha, chief executive of the Prison Reform Trust, said these latest figures are a "dire sign of the state of some of our prisons".
Ms Sinha said: "With too many people held in spaces they weren't designed for; staff who are burnt out and leaving in droves; and people locked up for much of the day, frustration and violence are the all too familiar consequences.
"It is only when people in our prisons have purpose and hope, and staff have the space to develop relationships with those in their care, that we can avoid so much unnecessary and damaging conflict."
Prison reform campaign group The Howard League said prisons "create conflict, thwart human potential, put a strain on police and hospitals and cost a fortune".
Andrea Coomber, chief executive of the Howard League for Penal Reform, said: "Instead of helping people to move on from crime, too often they do the opposite.
"Although the number of assaults recorded is not yet as high as we saw before the pandemic, it appears to be rising fast. With jails now so crowded that people are being held in police cells, clearly the system is becoming less and less safe.
"The Government must respond urgently, and it should begin by ending its plan to expand the prison population. It makes no sense to be building more jails when there are not enough staff to run safely the ones we already have."
A Prison Service spokesperson said: "Assaults are nearly 30 per cent lower than in 2019 as a result of the hard work of our staff and our £100m investment in prison security which means fewer of the weapons, drugs and phones that fuel violence are getting in in the first place."