Fail to stop driver leaves behind trail of clues after smashing into front of property
A man woke up to find a scene of devastation after a fail-to-stop driver smashed into the front entrance of his property.
Published 21st May 2023, 15:45 BST

- 2 min read
It happened at a house near Lowton and left hardwood panels smashed and concrete posts destroyed.
The car, believed to be a white A Class Mercedes, then left the scene.
However, a series of clues were left behind which has left the homeowner, Rob Hodgson, hopeful that the driver could be traced and prosecuted.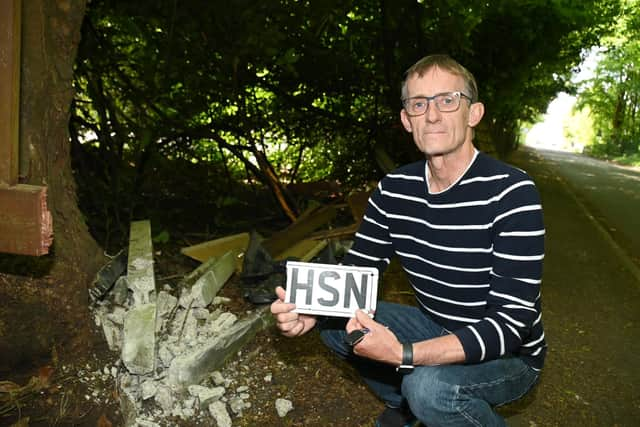 This included part of the car's number plate being left among the debris of the smash. A badly damaged car fitting the description of the fail-to-stop vehicle was later seen being put on to a low-loader which was then driven away.
Mr Hodgson, 65, who is semi-retired, said: "We heard a bang during the night but it wasn't until next morning that we saw the extent of the damage.
"A big hardwood panel was smashed to bits, along with fencing panels, and three concrete posts were destroyed. It was clearly a case of reckless driving and someone leaving the scene of an accident.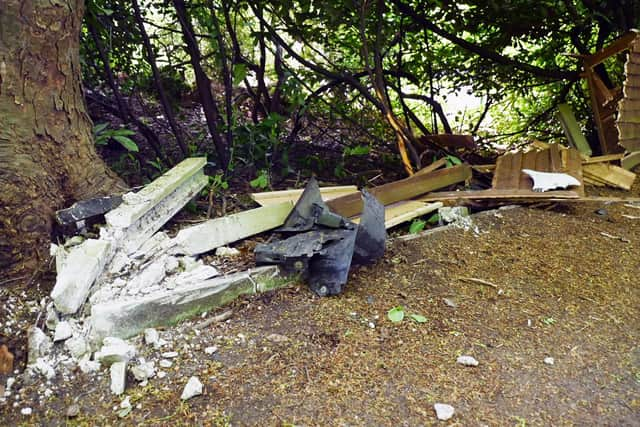 "It caused thousands of pounds worth of damage. I was just really cross that somebody could wreak that amount of havoc and then drive off. They had time to think about it afterwards but they clearly decided just to sneak away and leave me with the expense of fixing it."
The last three letters of the number plate, HSN, were left at the scene. Mr Hodgson said that the plate revealed that the car was originally bought in Sheffield.
He added that the badly damaged car was reported to have been left in the car park of a nearby pub overnight, before being recovered and put on a trailer by two women driving a dark-coloured 4x4, which was captured on CCTV.
A Cheshire Police spokesperson said: "At around 11am on Friday, May 12 police were made aware of a damage only collision on Kenyon Lane, Croft.
"The caller reported that an unknown vehicle had collided with a garden fence and driven off from the scene.
"The incident occurred at around 11pm on Thursday, May 11. Inquiries are ongoing."