'I was absolutely petrified': cars damaged as yobs throw bricks and stones on Wigan road
A busy Wigan road blighted by car meets and speeding drivers has a new problem as yobs have been throwing bricks at passing vehicles.
Published 13th May 2023, 15:45 BST

- 2 min read
Police have been working to crack down on anti-social events on Westwood Way, the A49 link road connecting Wigan town centre to the M6, via Goose Green.
It has been a hot-spot for car enthusiasts who put out fake "road closed" signs, set up deck chairs and even invite along burger vans for illegal car meets.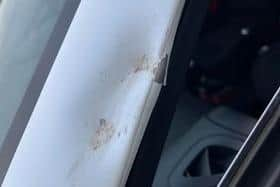 But now there is another problem, as youths cause serious damage by throwing rocks and bricks at passing cars.
Three cars were damaged in quick succession on the evening of Saturday, May 6, with two windscreens and a window smashed and bodywork damaged.
One woman, who asked not to be named, was travelling along Westwood Way with her partner when her Renault Clio RS was targeted.
She said: "There were six teenagers standing on the bank, kind of hidden, chucking rocks, bricks, anything they could get their hands on, at passing cars. They damaged my car and two others."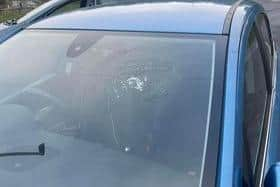 The incident was a huge shock for the woman, who lives in Ashton and was heading to Wigan town centre.
She said: "My car was pelted with rocks and bricks and stones and they ran off. I was absolutely petrified. I'm thankful I didn't crash. It could have been a lot worse.
"I just froze in the moment and afterwards got out of my car and cried because I couldn't believe what had happened."
She believes it will cost more than £500 to have the damage to her car's bodywork repaired.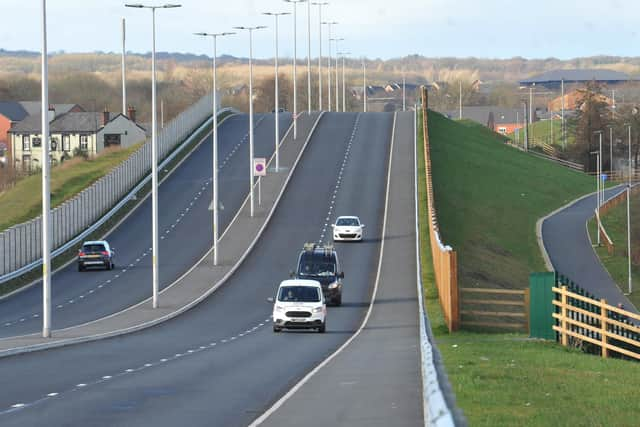 One of the cars damaged was a taxi, so could have a big impact on the driver, while the owner of the other vehicle has already spent £200 to replace the windscreen.
There was also a report of a taxi's window being smashed by rocks on Liverpool Road, Platt Bridge, on Thursday.
Anyone with information about these incidents can pass it to police by calling 101 or Crimestoppers on 0800 555111.