Self-harm in Hindley prison at a record high
Hindley Prison experienced a record number of self-harm incidents among its inmates last year, figures show.
Published 13th May 2020, 09:21 BST

- 2 min read
Updated 13th May 2020, 09:22 BST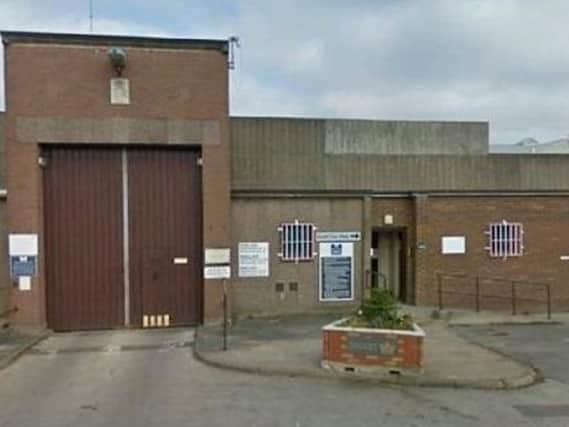 Charity The Howard League for Penal Reform said numbers for England and Wales reveal the "sheer scale of human misery behind bars".
Ministry of Justice data recorded 493 self-harm incidents at the Wigan jail in 2019 – the highest figure since comparable records began in 2004.
Of those, 33 resulted in someone being hospitalised.
Across prisons in England and Wales, self-harm incidents hit a record high of 63,328 last year – a 14 per cent increase on 2018.
The number of prisoners self-harming also rose by three per cent last year, to the highest recorded figure of 12,977.
Frances Crook, chief executive of the Howard League for Penal Reform, said: "The Government's own figures, from before the coronavirus lockdown began, reveal the sheer scale of human misery behind bars across England and Wales.
"Since then prison regimes have tightened even further. But these figures show that keeping prisoners safe during the pandemic involves so much more than seeking to reduce rates of infection.
"The need to reduce the prison population could not be clearer. It is intolerable that prisoners should be spending 23 hours or more each day locked in cells, either in overcrowded conditions or prolonged solitary confinement, with nothing to do."
The MoJ data also showed no deaths in Hindley Prison in 2019, and 378 assaults – an increase of 45 per cent on 2018.
With fears of coronavirus infections spreading throughout prison populations, the Government announced up to 4,000 prisoners who were due to be freed within two months might be released early.
However, only 40 have been let out so far.
Deborah Coles, director of the charity Inquest, said this was "shameful" and the levels of self-harm and rate of deaths "reflects a long-running failure in the Government's duty of care to protect lives in prison."
She added: "People in prison are totally dependent on the state for their safety. These latest figures show around six people are dying in prison every week and that levels of self-harm have shattered previous record highs.
"Regretfully we fear the worst is yet to come as the impact of the virus is felt throughout the prison estate. The frustration and despair of prisoners faced with prolonged isolation in appalling conditions must be closely monitored and addressed.
"The Government must show political courage and rapidly reduce the prison population to save lives."
Prisons minister Lucy Frazer said self-harm remains "a huge concern".
She added: "This is why we must continue to make jails safer and ensure prisoners can access the support they need - which we are doing by extending telephone access and providing dedicated support to each individual."
More than 25,000 staff have been trained in suicide and self-harm prevention, the MoJ said.
The department is also providing a £500,000 grant until 2021 to the Samaritans for a scheme to train selected prisoners to offer emotional support to fellow inmates.