Sentencing date set for the vigilante killers of a Wigan dad
Sentencing of seven men convicted of the vicious vigilante murder of innocent Wigan man Christopher Hughes is to take place early next month.
Published 24th Jan 2023, 14:38 BST

- 4 min read
Updated 24th Jan 2023, 14:38 BST
The men have unanimously also been convicted of kidnapping the 37-year-old, who was audaciously snatched off the street in broad daylight and bundled into the boot of a blue Audi A4 before being driven off to his agonising death.
The jury of eight men and four women at Liverpool Crown Court returned those verdicts yesterday following just over 34 hours deliberations.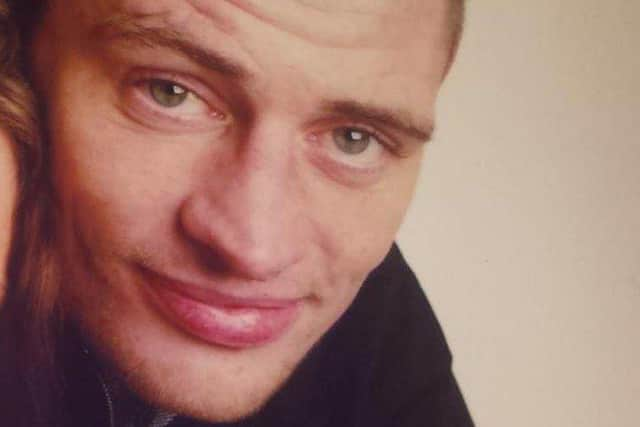 They cleared another man, Michael Gibbons, of perverting the course of justice, involving allegedly helping dispose of the Audi after the killing. Today they also found him not guilty of a similar charge allegedly involving making a false statement to police.
Gibbons, 47, of Bulteel Street, Pemberton, shouted "yes" as did supporters in the public gallery when the final verdict was returned. He was discharged from the dock.
A ninth man, Lithuanian, Andrius Uzkuraitis, 27, of Holly Road, Worsley Hall, was cleared yesterday of murder, kidnapping and conspiracy to cause grievous bodily harm. He was however convicted of assisting an offender.
Uzkuraitis is to return for the sentencing hearing beginning on February 8 along with the other defendants - Curtis Balbas, 30, of Matheson Drive, Worsley Hall; Erland Spahiu, 34, of White Moss Road South, Skelmersdale; Dean O'Neill Davey, 30, of Conrad Close, formerly of Bulteel Street, Wigan; Martin Smith, 34, of Greenwood Avenue, Wigan: Alan Jaf, 52, of Ridyard Street, Worsley Hall; Khalil Awla, 48, of Greenwood Avenue; Mohammed Razgar, 40, of Plane Avenue, Worsley Hall and Erion Voja, 21, of Peall Road, Croydon, London.
Balbas pleaded guilty to kidnapping before the trial began and changed his plea to guilty to murder during the trial.
Liverpool Crown Court heard during the trial, which began on October 20, that over 24 hours the gang ruthlessly hunted down Mr Hughes, whom they wrongly suspected of the knifepoint rape of a teenage girl behind a post office in Ridyard Street, Wigan.
He was finally spotted in Almond Grove, Wigan on February 18 last year and was swiftly abducted by Balbas and Spahiu, who worked together re-possessing vehicles.
On his way to Skelmersdale Mr Hughes, who had struggled as he was forced into the boot, was heard desperately asking, "What have I done wrong?"
A man who witnessed the kidnapping was warned by Spahiu, "keep your f...ing mouth shut, or you're next". Both Balbas and Spahiu deliberately turned their phones off during the 20 minutes between the abduction and after leaving the victim for dead.
The victim, a former boxer, was driven to White Moss Road South, Skelmersdale near the M58 where, while he fought for his life, he was viciously stabbed to death, suffering more than 90 injuries, including wounds to his scrotum.
John Elvidge, KC, prosecuting, told how a Home Office pathologist "catalogued over 90 sharp force injuries to his head, neck, body and limbs - the vast majority of these injuries were inflicted whilst he was still alive."
"In the opinion of the pathologist more than one weapon was used, including a machete or hatchet, which was wielded in a chopping motion to inflict deep wounds; these were very severe injuries and the main mechanism of death was external blood loss."
His body was left at the foot of the embankment on White Moss Road South before being spotted by a dog walker four days later.
On the evening of the killing O'Neill Davey, Uzkuraitis, Spahiu and his cousin, Voja, who was visiting from London, had formed a burial party to hide the body, said Mr Elvidge.
The men, equipped with a spade, wellies, gloves, bottles of bleach and bin bags specially purchased for them from Asda, were digging a grave on nearly waste land when they were disturbed by police who were investigating a road traffic accident nearby and they abandoned the burial.
The jury heard that all the defendants were connected to one another by family ties, work or socially. Jaf, Awla and Mohamed are married to sisters of Balbas and are all Kurdish Iraqis.
Jaf and Awla owned M6 Motors and Mohammed owned Star Autos, both in Wigan. O'Neill Davey worked for M6 Motors and lived in a house owned by Jaf. Balbas and Spahiu owned the convenience store, Mini Express in Beech Hill.
Mr Elvidge said that "Unlike some of the defendants Mr Hughes was poor. He did not drive about in high end cars, own a business or even work."
On the afternoon of his death Mr Hughes, who had become a drug addict, told friends he was aware that people were out looking for him because of rumours that he had attacked a girl.
Instead of going to police with their ill-founded suspicions the gang "acted as vigilantes - putting the administration of justice into the hands of those who volunteered or were selected to kidnap Christopher Hughes and to punish him", said Mr Elvidge.
After the brutal murder Balbas hid at his girlfriend's home in Audenshaw and replaced his telephone as did some of the other defendants. Shortly before his arrest on February 24 Balbas had been researching life sentences and the reduction in sentence for a guilty plea.
Both Spahui and O'Neill Davey searched the internet for newspaper information about the disappearance of Mr Hughes and Spahui bought Voja one way flights to Istanbul and Kosovo so removing him from the country.
The blue Audi was initially left at M6 Motors but it was then decided that this highly valuable vehicle should be taken away, dismantled and broken into pieces and it was taken to a unit at Douglas Mill, Wigan.
Police went to the breakers yard on February 28 and found parts of the vehicle - and blood swabs from the boot tellingly matched Mr Hughes' DNA profile.
All defendants have been further remanded in custody for the sentencing hearing which is expected to last two days.
After leaving court today members of Mr Hughes's family refused to comment.