Wigan to set up its own serious and organised crime partnership with the top objective of smashing the illegal drugs market
A new partnership is being established to tackle serious and organised crime in Wigan.
Published 20th May 2023, 15:45 BST

- 2 min read
And drugs are at the top of the agenda.
The illegal substances market is seen as the root of many of the borough's criminal problems, including violence, exploitation and acquisitive offences such as thefts and robberies committed by addicts to feed their habits.
Wigan Police and Wigan Council will chair the partnership but the plan is to bring on board a whole host of other contributors whose work touches on criminality including child protection, the fire service, RSPCA and even TV Licensing.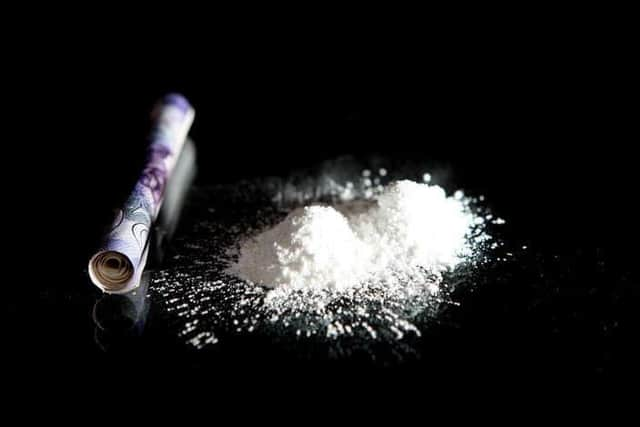 Det Supt Simon Hurst, whose brief in Wigan covers serious and organised crime, said: "The aim is to deliver the national Clear Hold Build strategy and will take a 360-degree holistic partnership approach to serious and organised crime in order to dismantle it.
"Organised crime quite often has a regional reach and where Wigan is concerned, it connects with Merseyside because of its proximity.
"And drug dealing seems very often to be at the centre of this criminal cartwheel with other offences like violence, exploitation and acquisitive crimes coming off like spokes.
"It's our job to tackle every aspect of it and we will use every technique available to us."
Det Supt Hurst said that the biggest challenge to criminals is "legitimising their illegitimate activities" not least by money-laundering.
He said that they often use business premises that have a high volume of cash turnover.
But Greater Manchester Police is making life very hard for them.
He added: "Due to our continued success through Proceeds of Crime Act prosecutions, criminals are having to be increasingly inventive in their attempts to legitimise their operations.
"And yet we have an outstanding economic crime unit in the force – one of the best in the country – one of the main thrusts of whose operations is to target criminal finances and recover ill-gotten gains. Then that money can be ploughed back into communities to fund local iniatives."
Last November members of an organised crime group who ran a call centre supplying huge quantities of Class A drugs across the North West were jailed for almost 50 years.
The call centre, based in a flat or a house, contained a mobile phone which people could ring to order drugs. A separate mobile would then be used to dispatch couriers to deliver the drugs.
The operation ran 24 hours a day, seven days a week and is estimated to have supplied multiple kilos of Class A drugs valued at more than £2m.
Five main members were jailed after being convicted of conspiracy to supply Class A drugs.
Five others who acted as couriers had earlier jailed for a total of 14 years and two months for possession with intent to supply offences.
A police spokesperson said: "We need the public's help to combat serious and organised crime. If you know something, do something. Call us on 101 or independent charity Crimestoppers in confidence on 0800 555111.
"Giving information is always 100 per cent anonymous and secure. You may even receive a reward for your information if it leads to an arrest and charges."