Charity challenges Wiganers to help save the North West's wildlife-rich canals
Wigan residents are being challenged to take to the towpaths over the course of June to raise money to protect the nation's historic canal network, home to some of the UK's much-loved and endangered wildlife.
Published 20th Apr 2023, 12:30 BST

- 2 min read
The Canal and River Trust, the charity which looks after 2,000 miles of waterways across England and Wales, is asking people to take part in a Canalathon, raising funds as they walk or run the distance of a marathon (26.2 miles) along their local canal towpath across the month.
Almost 1.6 million people live less than a mile from one of the trust's waterways, making them popular and accessible places to exercise.
But the North West's ageing canals are under threat, with costly repairs required to keep them open for the communities who enjoy them and for the wildlife that depends on them.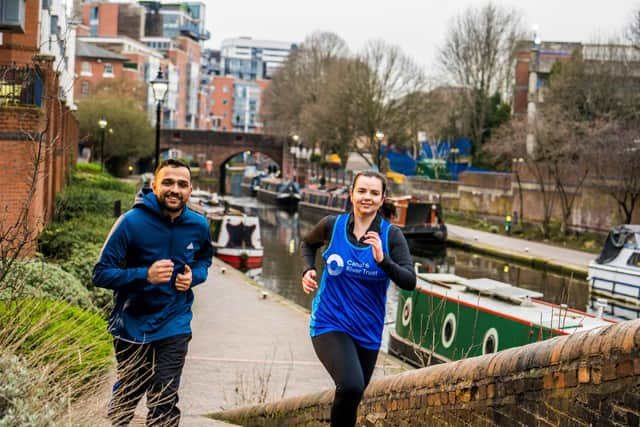 There are lots of ways to get involved in the Canalathon. Participants can walk or run the 26.2 miles all in one go or in bite-sized chunks, working at a pace that suits them, over the course of a month.
The challenge can be completed solo or in a team of family, friends, or colleagues. Participants will receive limited-edition Canalathon shoelaces when they get their first donation and a free branded running vest when they reach £100 on their fund-raising page.
Maggie Gardner, fundraising director at the Canal and River Trust, said: "Our canals and rivers are on the doorsteps of 1.6 million people, offering somewhere for us to live, relax, get active, spend time together and get close to nature.
"But these special places, many dating back 250 years, need our support if they are going to survive. Taking part in the Canalathon is a fantastic way to raise important funds to keep our canals free and accessible for us all to use and enjoy and help nature flourish in the hearts of North West towns and cities."
Trust ambassador and Canalathon participant Paul Steele said: "The Canal and River Trust's vital work repairing centuries-old locks, bridges, tunnels and aqueducts means that millions of people can live healthier lives, with research showing that spending time by water really can make people feel happier and healthier.
"The Canalathon gives us all the chance to discover the waterways, clear our heads and find our inner calm, as well as raising money so future generations can continue to enjoy these benefits.
"I'm going to be taking part in the Canalathon and it would be great to see as many people as possible joining me in the challenge."
More details about how the Canal and River Trust works to make life better by water can be found at canalrivertrust.org.uk.
A trust spokesperson said: "We believe waterways have the power to make a difference to people's lives and that spending time by water can make us all healthier and happier. By bringing communities together to make a difference to their local waterway, we are creating places and spaces that can be used and enjoyed by everyone, every day."