Wigan 'one of the worst' areas in UK for rat infestations, new research claims
A Freedom of Information request has revealed Wigan to be in the "top 10" local authorities in the country for rat infestations.
Published 29th May 2023, 12:30 BST

- 2 min read
Watch more of our videos on Shots!
and live on Freeview channel 276
Visit Shots! now
The borough was seventh overall in a league table compiled by Direct Line Home Insurance, which put in FoI requests to all local authorities across the UK, of which 181 responded with usable data.
In the case of Wigan, there were 4,715 rat infestations dealt with last year. Although this represented a 12 per cent drop from the 5,382 reported in 2021, it still left the borough in the unenviable position of having one of the highest rat infestations in the country – although Wigan Council has disputed this.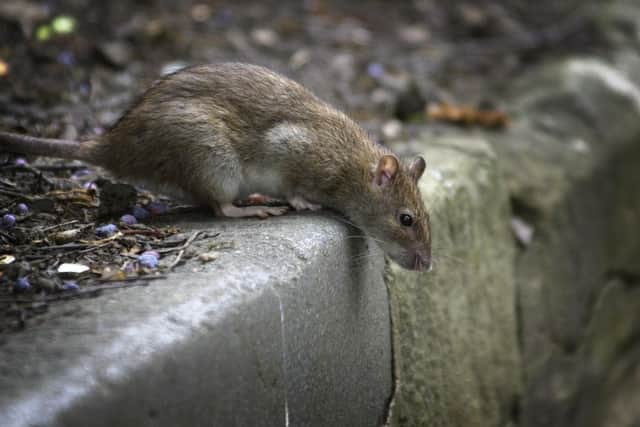 The research found that each local authority spent an average of £101,044 dealing with residential rodent infestations.
One estimate suggests there are now 150 million rats in the UK. Some "super rats" are now resistant to traditional pest control methods and can grow to be as big as a cat.
Rodents can cause significant structural damage to homes by gnawing under floorboards, within stud walls and drywall linings, or by making holes in loft insulation which can cause condensation and rot in the joists.
If mice and rats chew through plastic pipes it can also lead to damp, or flooding whilst chewing through electrical cables could cause significant fire risks.
Some rodents also carry diseases such as Salmonella and Listeria, which can easily spread to humans, normally through rodent urine, droppings, or by coming into contact with food preparation areas.
In response to the figures, David Lyon, assistant director for environment at Wigan Council, said: "Wigan Council provides a comprehensive three-visit approach to all enquiries to ensure we eradicate the pest issue. The recent data includes these three visits per call out, which has effectively tripled our figures.
"While rats are an unfortunate and inevitable result of built-up areas, the council works hard to help tackle them and to make the reporting of issues easy for residents as part of the Wigan Deal, with information available on our website to report or request pest control services.
"The council also provides pest control for private homeowners, which is cheaper than private pest control services. As a result, we find the service is popular and so a higher number of enquiries to the council is to be expected.
"With different councils providing different levels of service regarding rat and pest control, this direct comparison is not necessarily indicative of a wider issue."
Dan Simson, head of Direct Line Home Insurance, said: "Mice and rats pose a real risk to the home and people's health. They take advantage of issues like broken pipes, slipped roof tiles or holes in skirting to gain access to a property, often causing serious damage to the structural integrity of a building or belongings.
"We recommend that anyone with an infestation contacts either their local authority or an extermination service to have it taken care of professionally."
These five tips are recommended to prevent pest invasion: keep refuse bins sealed; keep surfaces clean; fill cracks and crevasses; seal food; and avoid clutter.