Expert shares seven essential autumn energy-saving tips for homeowners
As the amber leaves of autumn cascade from the trees, Wigan homeowners are beginning to ignite their heating systems to maintain a warm and cosy home.
Watch more of our videos on Shots! 
and live on Freeview channel 276
Visit Shots! now
However, with the ever-present concern of rising energy costs, ensuring such a comfortable environment without straining the budget becomes a real challenge.
Chris Richards, the owner of the business energy comparison site Utility Saving Expert, unveils his top tips for homeowners to proficiently manage their energy consumption, ensuring efficacy without sacrificing comfort.
1: Home Energy Audits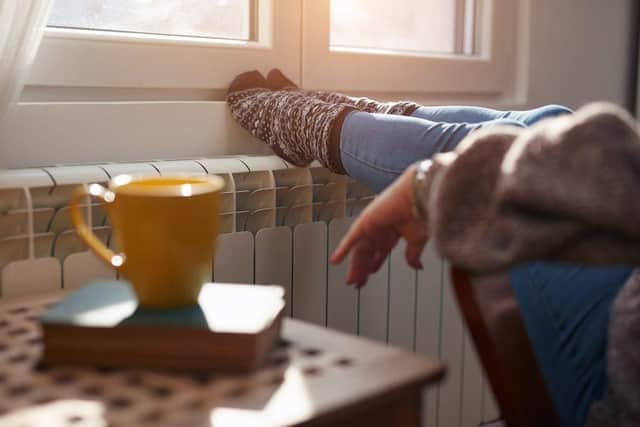 Understanding where and how energy is used in your home is the first step towards reducing unnecessary expenditure. Regular energy audits can spotlight areas where energy is being wasted, providing a clear pathway towards more sustainable usage. Chris Richards emphasises, "An energy audit can be an eye-opener, revealing unseen or overlooked energy drains and providing tailored solutions to address them."
2: Enlightened Lighting Choices
LED lighting is not only environmentally friendly but also pocket-friendly, using 75 per cent less energy than traditional incandescent bulbs. Ensuring lights are off in unused areas and considering timers or motion sensors for outdoor lighting can further augment energy savings. "Switching to LED bulbs is a small change that can make a big difference in your energy bills," notes Chris.
3: Smart and Strategic Heating
Effective heating management, including regular servicing of heating systems and the strategic use of programmable thermostats, ensures optimal utilisation of heating, avoiding unnecessary energy expenditure. Chris suggests, "Consider smart thermostats that learn your routines and can be controlled remotely for enhanced energy efficiency."
4: Insulation and Draught Exclusion
A well-insulated home retains heat more effectively, reducing the need for excessive heating and thereby lowering energy costs. Pay attention to areas like the loft, windows, and doors, and consider additional draught excluders where necessary.
5: Efficient Appliance Use
Choosing energy-efficient appliances and ensuring they are switched off when not in use can significantly reduce energy usage. Simple practices, such as boiling only the required amount of water in kettles and running washing machines at lower temperatures, can also contribute to energy savings.
6: Family Involvement in Energy Saving
Engaging your family in energy-saving practices and ensuring that everyone is aware of and committed to energy-saving protocols can foster a collective approach to energy conservation. Chris advises, "Make energy-saving a fun family challenge, involving everyone in spotting new ways to save and rewarding collective efforts."
7: Exploring Alternative Energy Suppliers
Considering a switch to a different energy supplier can potentially unlock better tariffs and deals, providing additional savings and potentially offering further services, such as free energy audits or management software. "Regularly review your energy deal and be prepared to switch to ensure you're always getting the best value," Chris recommends.
Incorporating these tips will not only assist in managing and reducing energy costs but also contribute to reducing the carbon footprint of households, aligning with global sustainability goals. As we navigate through the colder months, implementing strategic, energy-efficient practices will ensure homeowners can keep operating costs in check while maintaining a comfortable and productive living environment.