I'm a finance expert: 7 tips for a stress-free Christmas
The festive season, while filled with joy and celebration, can often bring financial challenges.
Watch more of our videos on Shots! 
and live on Freeview channel 276
Visit Shots! now
Gary Hemming, CEO of ABC Finance, shares invaluable advice to help you navigate this season without the usual financial stress. Here are seven expert tips to ensure a merry and financially sound Christmas.
1. Set a Realistic Christmas Budget
Creating a budget is the first step towards a stress-free Christmas. Assess your disposable income and deduct your essential expenses. Allocate specific amounts to different festive categories like gifts, food, and decorations.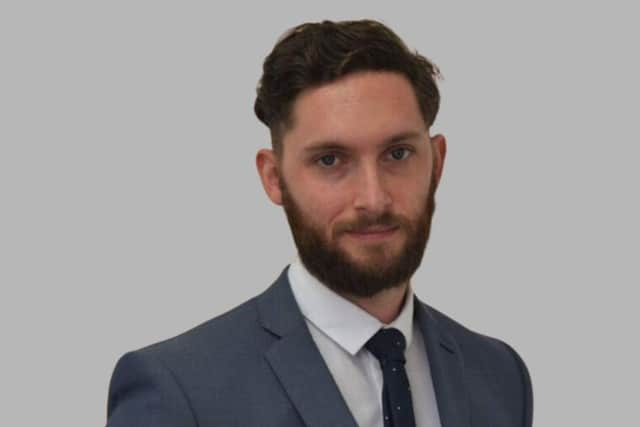 For instance, if you have £500 to spare, you might decide to spend £200 on gifts, £150 on food, and reserve the rest for other festivities. This approach ensures a balanced distribution of your funds, keeping you within financial limits.
2. Communicate About Gift-Giving
Gift-giving can significantly impact your budget. Have an honest conversation with family and friends about setting a gift budget or opting for more thoughtful, less expensive options like handmade gifts. Suggesting a Secret Santa arrangement can also help reduce the number of gifts you need to buy, ensuring everyone gets something special while keeping expenses in check.
3. Explore Financial Incentives
Look out for financial incentives such as bank account switching bonuses or cashback rewards. These offers can provide a welcome boost to your holiday funds. For example, switching to a bank that offers a £100 switching bonus can directly augment your Christmas budget, allowing for that extra festive splurge.
4. Maximise Your Food Budget
Food is a big part of the festive celebration, and it's wise to make the most of supermarket loyalty schemes and stamp programs. Participating in these programs, especially when supermarkets offer extra points or bonuses, can increase your food budget. Investing in supermarket stamps early can yield bonuses that enhance your spending power when it comes to festive meals.
5. Save Early and Regularly
A little foresight can go a long way in easing your financial burden during Christmas. Start saving a small amount each week or month well before December. For example, setting aside £20 per week from September can accumulate to a substantial sum by the time Christmas rolls around, giving you more financial freedom to enjoy the festivities.
6. Be Cautious with Gift Cards
Gift cards are a popular gift choice but choose them wisely. Opt for cards from established brands and be mindful of their terms, especially regarding expiry dates. Avoid retailers that show signs of financial distress, as their gift cards might become worthless if they go out of business.
If you're considering using credit cards for holiday shopping, choose ones that offer rewards or cashback. This can be beneficial, provided you plan to pay off the balance quickly to avoid accruing interest. For instance, a card that offers 2% cashback on purchases can provide a small return on your spending, but it's crucial to clear the balance before any interest charges kick in.
In his closing remarks, Gary from ABC Finance highlights the importance of year-round financial prudence. "The holiday season is a great time to evaluate your overall financial health," he suggests. "For businesses, exploring options like invoice finance can improve cash flow, especially during peak periods like Christmas." He invites those interested to learn more about how this can benefit their business at ABC Finance.