Improving your online experience: Tips for protecting mental health online
With World Mental Health Day taking place in October, Skills Training Group has investigated the effect social media platforms have on users' mental health.
Watch more of our videos on Shots! 
and live on Freeview channel 276
Visit Shots! now
They did this by exploring statistics and offering advice on how to maintain a healthy mindset online.
Social media and mental health – How does our online activity impact our mental well-being?
The rise of social media has come with a wealth of benefits, from improving communication around the world to allowing people to voice their beliefs to a wider audience with ease, it's safe to say the digital world has had a massive impact on the world we live in.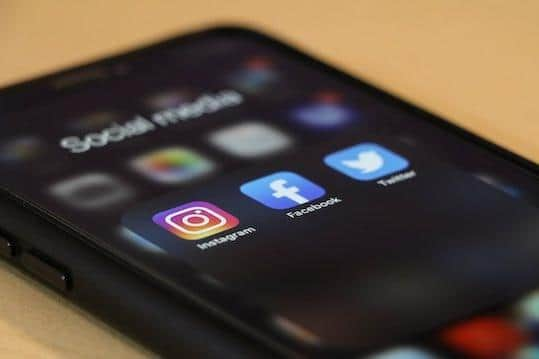 However, social media is not without its drawbacks; it has led to a rise in the spread of misinformation and can also have powerful influences on people's mental well-being, with cyberbullying and self-esteem issues stemming from online activity.
To explore this in further detail, Skills Training Group has examined the effect social media can have on mental health and offered advice for minimalising the negative effects of the online world.
How do social media platforms impact our mental well-being?
Social media can lead to severe mental health conditions such as anxiety and depression.
This is particularly apparent among younger generations, with the Royal Society for Public Health revealing that rates of depression and anxiety have risen by 70% over the past 25 years, alongside the rise of social media. They also linked its use to poor sleep and less concentration among these younger users.
Other ways online activity can negatively impact mental health include:
● FOMO (Fear of Missing Out)
As mentioned above, cyberbullying is another huge aspect that can lead to an increase in mental health conditions. The NHS recently published data that found 1 in 8 children (aged 11 to 16) had been bullied online; additionally, over one-third of all children surveyed revealed that they did not feel safe online.
Cyberbullying remains a massive issue online and largely stems from the anonymity of the internet, allowing people to act in a much more cruel manner than they might face-to-face. Therefore, it's vital that parents monitor their children's online activity in order to spot any unacceptable behaviour before it can have a lasting effect on their well-being.
Negative self-image can be closely linked to comparison – with many users comparing their current situations to people's idolised versions posted online. This can lead to issues such as low confidence and even body dysmorphia if the comparison stems from a physical aspect.
Unfortunately, social media is incredibly addictive, with Lee Health sharing that it triggers the brain's reward system, releasing dopamine. When people aren't having the desired experience online, it can lead to the opposite – leading to a decrease in positive well-being.
The addictive aspect and its wide usage means it can be quite difficult for parents to reduce screen time for younger generations. It's easy to see the importance of monitoring – and in some instances restricting – social media use from a young age.
Improving our experience and well-being online, but how?
Now that we're aware of the substantial impact these online platforms can have on mental health, how can we reduce it and improve our experience in the digital world? Thankfully, Skills Training Group has provided advice.
Firstly, they have stated the importance of setting limits to online usage. Introducing rules such as allocating specific time slots to avoid mindless scrolling and excessive screen time can improve mental health and reduce the amount of comparison and FOMO experienced.
In fact, a study by the University of Bath proved this theory, finding that UK residents who took a one-week break from social media reported improvements in their mental health.
Furthermore, utilising the platform's mute and unfollow features are great ways to ensure social media feeds remain a healthy environment for users. Instead, prioritising accounts that offer positivity and inspiration can lead to a more positive online experience.