Landslide halts Wigan rail journeys as floods also thwart motorists
A landslide has brought further chaos to Wigan's rail network as the borough reflects on an extraordinary day of bad weather.
Published 6th Oct 2020, 17:31 BST

- 2 min read
Updated 6th Oct 2020, 18:50 BST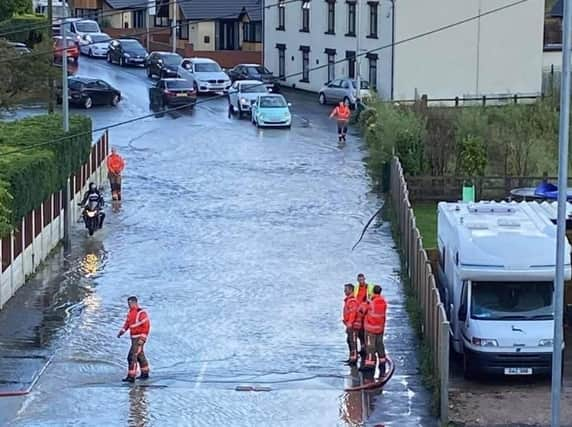 The service between the town and Southport had already been affected by water on the line at Parbold, but just as that was easing, earth was sliding onto the tracks at Burscough Bridge causing further delays.
Train operator Northern later said that it was unlikely that the line would be usable for the rest of the day as attempts were made to clear the earthworks.
Meanwhile roads in Wigan which are not usually prone to flooding found themselves under water on Tuesday as torrential rain poured down from early morning to around 4pm.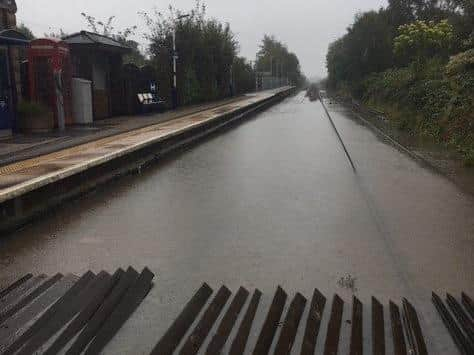 Forecasters had predicted sunshine and showers for the whole country, but Wigan was battered remorselessly.
One trouble spot was Wigan Lower Road at Standish Lower Ground where traffic was advised to turn round and engineers tried to pump excess water away.
And a spokesman for Northern said that the landslide had added to travellers' woes.
He that heavy rain, falling on already sodden ground resulted in fast-moving floods earlier in the day, particularly in the Wigan area.
Then, as the network was beginning to recover from the flooding, a new landslip - near Burscough Bridge - meant it was "impossible" to operate trains between Wigan Wallgate and Southport.
Elsewhere, the earlier flooding continues to have a knock-on effect to services in and around Wigan:
Wigan to Kirkby - flooding at Up Holland has subsided and trains are now running, though delays and cancellations are possible.
Wigan to Southport - a landslip has caused the complete closure of the line, this is impacting on services between Southport and Alderley Edge, and Southport and Stalybridge.
Chorley to Adlington - previous flooding at Yarrow viaduct has subsided and services are now operating, though delays and cancellations are possible.
Flood water started to rise in the area this morning and as levels rose above the tracks, it became impossible to run services on the affected routes.
Chris Jackson, Regional Director at Northern, said: "Unfortunately, because of the rising flood water, we were unable to run our usual services on several routes which had - and continues to have - a significant impact on our customers.
"This latest weather-related incident will affect our customers who would normally commute on this route and I'm sorry for any disruption they face this evening.
"Colleagues from Network Rail are en-route and we will work closely with them to restore rail services as soon as possible.
"As that work continues, I am again calling on our customers to please be patient. Where we can't run trains we will operate buses to keep people on the move, but these will add extra time to usual journeys."
Delay Repay compensation is available for any customers whose journeys are delayed by 15 minutes or longer this afternoon.
To make a claim visit the Northern website and follow the links to Delay Repay.