Nearly six in 10 North of England mortgage holders say the cost-of-living crisis is affecting their mental health
The ongoing cost of living crisis is affecting the mental health of more than half mortgage holders in the north of England.
Published 8th Mar 2023, 15:45 BST

- 4 min read
Updated 8th Mar 2023, 16:15 BST
According to a new survey of 2,000 UK homeowners who pay a mortgage, conducted by independent market research firm Danebury Research on behalf of global technology leader Dye and Durham, shows the majority of people have genuine concerns over their financial situation and that of their families.
Martha Vallance, chief operating officer for Dye & Durham, said: "The effects of high interest rates, energy bills and the increased cost of living overall cannot be underestimated.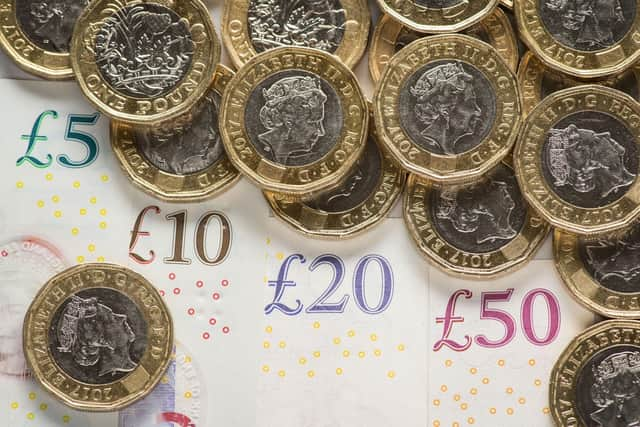 "Our survey data shows people in the UK are extremely concerned about both their short- and long-term future and have reduced spending, raided savings and are delaying major purchases.
"For legal professionals that rely on property transactions this is likely to have a significant effect for the duration of 2023 and beyond. Now is the time to start evaluating technologies that can help modernise their businesses and help them save money by reducing unnecessary costs."
• More than a third (36 per cent) of respondents in the North of England expect it will take significantly longer to pay off their mortgage than originally anticipated
• More than one in three (37 per cent) in the North of England expect to delay home renovation or improvement projects (35 nationally)
• Over one fifth (21 per cent) in the North expect they will need to delay retirement plans (21 nationally)
• 59 per cent in the North East & Cumbria said they are making personal sacrifices so their family/children are not impacted, for example eating less or not purchasing clothing or shoes (55 per cent North West, 50 per cent in Yorkshire and The Humber)
• More than half (52 pe cnet) in the North East and Cumbria feel "stuck/unhappy" in their current home/life/job but can't afford to change their circumstances (44 per cent in Yorkshire and The Humber, 41 per cent in the North West)
• Almost half (47 per cent) of people in Yorkshire and The Humber said they could comfortably afford to continue paying their mortgage for just two months or less, if there was a change of circumstances for the main income earner, compared to 42 per cent in the North East & Cumbria, 36 per cent in the North West and 22 per cent in London
• A third in the North West have started to use (or are using more frequently) credit cards or Buy Now Pay Later to better manage household budgets (30 per cent in North East and Cumbria, 23 per cent in Yorkshire and The Humber)
• And 54 per cent in the North said they have reduced the usage of their personal car to save money
• To help manage monthly outgoings, three in five homeowners have cut back on takeaways or meals out – 63 per cent in the North of England. More than half (55 per cent) of those in the North of England say they have reduced clothes shopping, plus 54 per cent have reduced visits to pubs or bars (compared to 48 per cent nationally).
Paul Clarke, UK product lead at Dye and Durham, added: "For those concerned about making mortgage payments, seek advice from a mortgage advisor or your lender as help is available. It may be possible to secure a mortgage holiday or switch to interest-only payments for a temporary period. Selling a property can take a minimum of two-three months from sale agreed to completion, so for those considering downsizing to minimise mortgage commitments, don't delay consulting an estate agent or legal conveyancer for advice."
Property and legal professionals including solicitors, lawyers, legal firms, estate agents and mortgage brokers saw record numbers of property transactions following the Covid-19 pandemic.
While this had a positive impact on the bottom line of many sector professionals, the increased volume of sales meant broader strategic plans were placed on hold. With a slower and more challenging market expected throughout 2023, and many consumers adjusting their plans due to the cost of living constraints, it presents a chance for industry professionals to implement plans to improve operational efficiency.
Mr Clarke said: "With transaction volumes likely to be reduced this year due to consumer concerns over the cost of living crisis, professionals now have the opportunity to take a closer look at their operations and evaluate ways to improve efficiency for both their businesses and their customers..
"By improving their processes and workflows now, to support a more agile approach to transactions and practice management, it will provide a real advantage once the market bounces back to previous levels.
"For those concerned about making mortgage payments, seek advice from a mortgage advisor or your lender as help is available. It may be possible to secure a mortgage holiday or switch to interest-only payments for a temporary period. Selling a property can take a minimum of two-three months from sale agreed to completion, so for those considering downsizing to minimise mortgage commitments, don't delay consulting an estate agent or legal conveyancer for advice."