LUKE MARSDEN: Hope rises for the times ahead
The USA has a new President, its first female Vice-President and the UK is leading the charge with vaccinations: currently the best in Europe. Dare I use the "H" word? I can see some real hope.
Published 23rd Jan 2021, 07:00 BST

- 2 min read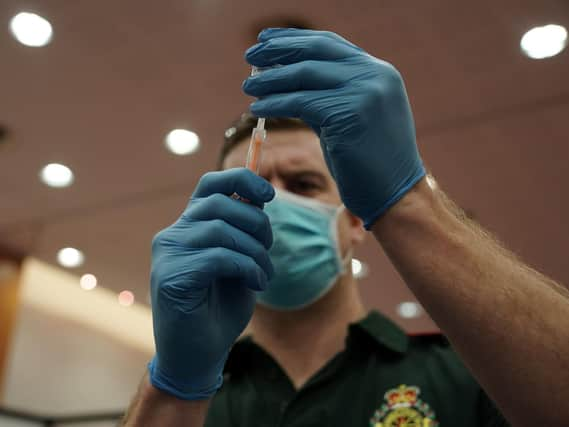 I also received some great news this week as both my sister and mum, like countless frontline NHS heroes, have received the vaccine. This was much welcomed and needed news.
Let's be honest: the only way out of this nightmare is through relentless vaccination.
Cinemas, empty shopping centres around the UK and even various arenas across Wigan have all been converted to key vaccination sites. A recent poll even suggested many Brits would be open to visit them during the night to help ease pressures.
Lockdowns have significant long-term side effects, and we may only truly see the real impact of these years from now but as I've been battling the elements while walking my Westie Lewi over the past few weeks, I've been reminded by many fellow dog walkers that we have to keep going and keep the faith.
I've never been one for empty platitudes and promises but, as the Government is on track to hit its mid-Feb target of vaccinating the most vulnerable, I have renewed hope.
Storm Christoph ravaged our town this week, we've seen the usual hotspots flooded and a small few continue to flout the lockdown rules but, as the saying goes, if you want to see sunshine you've got to weather the storm which at the moment is literally what we are doing.
But as I said in a message to a friend yesterday, the warm glow of summer sun in a beer garden and a pint in hand is coming. We've just got to keep going!
The Wigan Observer and Wigan Post are more reliant than ever on your taking out a digital subscription to support our journalism. For unlimited access to Wigan news and information online, you can subscribe at www.wigantoday.net/subscriptions